Earlier this week we were thrilled to bring our most recent episode of #AbsoluteTwitterSpace to your mobile screens.
This time, we were joined by our own Head of SEO Sophie and Senior SEO Manager Lewis alongside guest Azeem Ahmad.
Sophie Brannon
Sophie is our Head of SEO, who looks after the entire SEO team consisting of Account Managers and Content Account Managers. She provides support to the SEO team offering her experience managing a wealth of clients across all industries to refine and improve upon existing client strategies.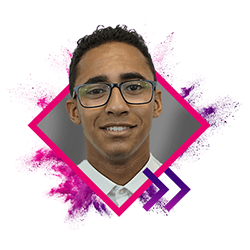 Lewis Esson
Lewis has been a part of the Absolute Digital Media team for more than 2 years. With a background in outreach, he knows what it takes to ensure his clients remain visible in even the most competitive industries. Lewis has continued to expand his knowledge within the search industry to ensure his campaigns perform at their best and is also now Google Analytics, Google Tag Manager and Technical SEO qualified.
Azeem Ahmad
Azeem is a Digital Marketer with over 7 years' experience in multichannel marketing, from strategy to execution across various disciplines including PPC, SEO, Programmatic, and Social Media marketing to name a few. He is also international conference speaker, a global marketing awards judge, and hosts my own podcast; Azeem Digital Asks.
Within the episode, Sophie, Lewis and Azeem discussed the significance of promoting diversity and inclusion within the marketing world. Some of the points covered included:
-How diversity and inclusion can be promoted in the workplace
-What businesses can do to increase inclusion
-Training opportunities available to businesses and their teams
-Diversity in industry events and conferences
-How businesses can prepare their workplace to be more effective in 2022
If you were unable to join us on the night, you can catch up on the key takeaways from the episode below:
How do you define diversity and inclusion in the workplace?
-Diversity and inclusion includes more factors than just skin colour and gender; religion and location play a huge role as well.
-Hiring processes are often full of unconscious bias. It's an important step to begin to dissolve this.
-A blind hiring process could be the way to remove unconscious bias; judge the level of ability and suitability for the role and not just the individual.
-Implementing the Rooney rule into your hiring process strategy. This allows one candidate from a minority background to be interviewed per process.
-The industry is missing out on a wide range of talent due to a lack of broadened and inclusive interview processes.
How important is it for executive teams within companies to portray diversity and inclusion?
-There are plenty of studies that show that companies that are more diverse generate and experience greater success.
-Businesses are largely motivated and driven by money; so if you go into a boardroom and show how diversity can generate more money then people will start to listen.
-Boardrooms, up to 87% of the time, make better decisions when they are activated by diversity.
-Businesses will begin to listen when you provide them with a link between finance and diversity.
What's your take on the recent lack of diversity in conference line-ups and what could be done to improve this?
-It's important to have a wide diversity of speakers at conferences in order to appeal to a wider viewership and make the audience feel as though they have a valid representation.
-Don't just have one minority on your line-up and say this shows diversity; diversity will be shown from having all kinds of minority groups.
-Don't force minority groups to talk about diversity and inclusion; there's a whole ocean of expertise and talent out there that we are potentially missing out on.
-Marketing is a diverse community and we should embrace this fact. By embracing it, we will stop missing out on countless amounts of knowledge.
What can businesses, or those in marketing, do better in terms of diversity and inclusion?
-A lot of companies are starting to do diversity and inclusion training; these are great for allowing you to challenge your mindset and even perhaps your unconscious bias.
-Don't fall into the trap of mandatory training sessions. Carry diversity and inclusion into your business so you can really scratch the surface of the lived experiences of marginalized individuals.
-Companies can progress by releasing reports, stating their diversity makeup. If you've progressed, then detail your progress but if not then don't brush it under the carpet. Be sure to state how you plan to rectify it.
-There is no shame in saying I'm not good at something, but there is shame in hiding it and then it become a systematic issue when everyone suffers from it.
-We all work for companies, or run companies, that are so data-driven. We have the numbers at our fingertips and we should be doing something with it.
Thank you so much to our host Sophie Brannon, Senior SEO Manager Lewis and guest speaker Azeem Ahmad. We'll be back in November with our next #AbsoluteTwitterSpace, so be sure to keep an eye on our socials to find out our next guest!
For more information or to discuss your own digital marketing requirements, call one of our expert team today on 0800 088 6000.
Jasmine has been a member of Absolute Digital Media's team for almost five years now, having started her journey at the agency as a Digital Copywriter and progressing onto become read more.