The 24th of April marked the 9th anniversary of one of the algorithm updates that changed SEO. We thought what better way to celebrate it than to get in some of the world's leading SEO experts, Barry Schwartz, Bill Slawski, Ammon Johns and Olga Zarzeczna to answer some of our questions.
In April of 2012, Google launched an algorithm update that was designed to target link spam and manipulative link building practices. By the 26th of May, thanks to Matt Cutts, the algorithm was now known as Penguin.
In this blog, we talk about Penguin nine years on, its updates to SEO and how it is still so relevant even today.
Maria: Have we really moved on from some of the old link building practices?
Ammon Johns, a specialist in SEO since 1996, started us off by saying
"Whether they work or not, there are still some people building very, very bad links. My own estimate is that anything up to 90% of the links that link builders are building are worth nothing. That's not necessarily new. Penguin launched in 2012 but Google had been telling us on their blogs and various avenues that they've been on top of web spam, particularly link spam, for a decade. Obviously, they weren't but they always claimed to have been". He then went on to say "The interesting part about Penguin 4.0, was that it was handed over to algorithms entirely. Think of it as generating a list of sites that will be hit. It stays that way until the next time they run a Penguin update. Now it's an ongoing daily update; I think it is constantly evolving but a lot less serious."
Barry Schwartz, president at Rusty Brick, also contributed saying
"I know for a fact Google went after link building, but it was more manual on some level. For example, deciding we don't trust this site anymore so we're not going to show any links that are pointing out from this website. When Penguin was first introduced, if you got hit by an algorithm update you would feel it. It would downgrade your rankings. When Penguin 4.0 launched in 2016, that made the algorithm real time and also made it so Google wouldn't downgrade your rankings but instead would just ignore those links. This meant you still received a downgrade on some level, but it wasn't as severe as the previous penguin update. Now we just have core updates."
Maria: Does Google still penalise websites as it used to or do websites only get its content devalued?
Ammon Johns points out that
"There are absolutely still what we would term penalties. Whether or not Google still call them penalties is another thing. If your site is ignored, it doesn't matter if it is algorithmic or a penalty so long as you still know you're being ignored. There are a lot of sites that are unable to pass link juice. Think of it like a file that only exists Google's side; it applies a disavowed to all links from either a whole site or a section of a site without you knowing about it. That is the kind of level of penalty I see at the moment".
Maria: Since Penguin's launch 9 years ago, have we really moved on from those practices that were tackled by that algorithm update?
"Google is smarter than we give it credit for" says Barry Schwartz. "If the link building is easy, then we can assume it's not going to have much effect on the rankings".
Additional insight from Ammon Johns explores the fact that
"There is nothing wrong with guest posting, provided that post is on a site that still applies the same editorial standards as it would its best journalists. The problem comes where instead of earning the link, you have bought a link; so, where your link is not based on merit but some other relationship that lowers the quality. This is why Google are always trying to get away from these practices".
Maria: How would you build links for a website with a challenging niche (To avoid falling into practices that were tackled in Penguin ?
Ammon Johns started by making an excellent point about the adult industry saying,
"I'll address adult content because that's the hardest of those. People don't talk about adult content compared to even other niches. So, you can't earn organic or natural links from anywhere but the adult industry. But that doesn't mean you can't get links from elsewhere. There are sites, there are brands, that if you can get legitimate links from, are very worthwhile having. A very good example was at the start of the pandemic when premium memberships were given to users of adult content for a month. Now that is actually nothing more than getting a month's free in return for your email which any company was doing anyway. But the way they announced it presented it as some kind of giveaway and it got a lot of mentions; and as we know, a lot of mentions means a lot of links".
Our PR expert Amie Sparrow went on to add
"I hear people say this is a really challenging industry or 'how could I make this exciting' but there's beautiful data in almost every single vertical, and every single industry. I've done PR for a cremationist organisation; we have a radiator client, but if you're creative you can definitely find something that's worthy of putting out there and making it appeal to people. There's definitely something interesting in everything so I think that's kind of an excuse when people say it's too boring or I can't link anything to this".
Maria: Do you think the idea that bad links can't hurt you anymore is one of the main reasons why people continue to fall into practices that were addressed by Penguin in 2012?
Barry Schwartz offered an interesting viewpoint saying that
"It's even worse (than in 2012) because, even though you're paying for links, you don't know if they are hurting you or helping you. You could spend ten thousand pounds on a link drop and Google could just be ignoring it. Spend your money on building a site that's better than other places and I think ultimately in the long run you'll do better".
Ammon Johns argued you could take it one further saying
"forget about the site and think about what you're trying to achieve to the visitor of the site. If you're not thinking about how it affects the person on the page you're missing the entire point. If you're too busy worrying about links and not who's linking to you, and why, then you've already lost".
Olga Zarzeczna, a senior/technical SEO Specialist, finished off by saying
"I would approach building links and earning links like building authority and getting other authorities to see me and see my value".
Maria: What is a good link or a bad link?
Ammon Johns was quick to define a good link as
"the one you boast about to someone who knows nothing about the internet. If you ring up your mum and say look I got a good link for a newspaper, then that's a good link because it's doesn't depend on understanding how the internet works. It says something about you, it says you've made it!"
Bill Slawski, Director of SEO Research at Go Fish Digital, and Amie Sparrow concluded that
"If that newspaper calls you and asks how you got that information, then that's the dream. If you're offering more to a story, a unique or different angle than a journalist would get just from doing their regular research then that's the best type of link"
Special thanks
We'd like to take this opportunity to thank Barry Schwartz, Bill Slawski, Ammon Johns and Olga Zarzeczna for their time and exceptional viewpoints regarding Penguin, and the effects it has had on the world of SEO. Thank you to our internal team, our Senior SEO Manager Maria and our Head of Digital PR Amie, for your wonderful contributions to a webinar that, I'm sure you'd agree, contained some excellent discussion and taught us all a lot more about the complex world of SEO.
For more information or to discuss your own digital marketing requirements, call one of our expert team today on 0800 088 6000.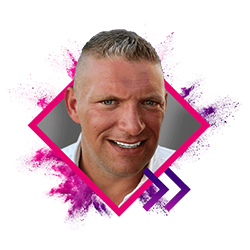 Having initially been inspired by the possibilities of SEO after propelling his own site to search engine success, Ben's natural flair for digital marketing and his strong work ethic have read more.