Black Friday is always one to watch when it comes to eCommerce, generating sales and offering crazy promotions. The build-up to the big day begins long before November, with some of our preparations beginning as early as the summer to make sure we have everything in place ready for the weekend of extravagant deals. This year was no different, with huge success (and numbers) generated across all our client campaigns from SEO and PPC, to paid advertising on Facebook and even email marketing
25% increase in users
31% increase in new users
33% increase in sessions
69% increase in page views
38% increase in transactions
55% increase in revenue
Here's how we did it!
Take Your Marketing Campaign To The Next Level
Background Info
Our client, Ruggles Equestrian, are a leading manufacturer of horse rugs including turnout rugs, stable rugs, and other equine-related accessories. The wintertime and Black Friday in particular sparks a mass of interest as people rush to protect their horse from the wind and wet at this time of year. As a premium brand, Ruggles Equestrian products are rarely discounted with only a handful of summer products going into clearance at the end of September. Their audience are loyal, with many purchasing rugs and accessories throughout the year knowing that quality that they bring. This is why Black Friday is such a huge occasion for our client; it provides customers, new and old, with a small incentive to purchase their rugs and accessories sooner rather than later.
The campaign is broken down into 4 segments consisting of SEO, PPC, Facebook advertising and email marketing. Here's how it went down:
Starting From The Top With SEO
Black Friday is one of the busiest times of the year for our client, not least due to the chance in weather. Our aim was to further enhance the visibility of the site during the weeks before Black Friday and to generate the same (if not more) revenue achieved last year during lockdown.
To get started, we discussed previous sales and offers with the client to get an idea of what would not only be beneficial from a business/turnover perspective, but what had proven to be popular amongst Ruggles Equestrian's audience. We then went on to review sale conversion rates to identify the most effective ways to promote the sale on the website.
With at least 3 years of Black Friday data behind us that we had carried out ourselves, we decided to cross out the current price and replace it with the new, sales price (in red). We would also automatically apply the 10% discount at the checkout to ensure conversions were high, instead of providing a code for users to input themselves.
With our plan of action set in stone, we further focused on link building and improving the brands competitive positioning around the main high volume search terms we wanted to target (Horse Rugs and Stable Rugs) from July, with the aim of achieving page one visibility in time for Black Friday weekend (which we successfully did).
Combined, we achieved some amazing results over the Black Friday weekend to which our client is thrilled after a turbulent year as a result of Covid-19.
Breakdown of results:
Black Friday weekend compared to the previous period:
34% increase in users
34% increase in new users
42% increase in sessions
52% increase in page views
115% increase in transactions
99% increase in revenue
Black Friday weekend compared to the previous year:
25% increase in users
31% increase in new users
33% increase in sessions
69% increase in page views
38% increase in transactions
55% increase in revenue
Kick Start Your SEO Campaign
Keeping Things Moving With PPC
Whilst our PPC campaign activity was already performing well, we updated it in line with the 10% off promotion. This including carrying out the following activity on the account:
| | |
| --- | --- |
| Action | Result |
| Google Shopping – Set up Promo Merchant Feed (10% Off Products) | Enabled greater visibility in shopping with special offer displayed on ads. |
| Search – Set up DSA campaigns (dynamic search ads) to focus on key product lines | Ability to target high intent products via Google Search to ensure key products got maximise visibility. |
| Search – Setup Search extension (promos / sitelinks) | To enhance search ad listings with additional promos. |
| Amazon – Expanded the product listings on the account and included new product listings to the platform | Overall WoW 150% increase in revenue generated via Amazon. |
| Amazon – Optimised key product listings, including title optimisation, search keywords | Increased overall visibility of products on Amazon with an 80% increase in sessions to product pages during BF week. |
Breakdown of results:
72% increase in purchases
37% decline in cost-per-sale
119% increase in revenue
100% increase in ROAS
Get Your PPC Activity Underway In Time For 2022
Integrating Paid Facebook Activity
We continuously run ad campaigns throughout the year for our client Ruggles Equestrian. With an average monthly spend of £1.1k, we knew that we would need to reserve some of said budget to ensure the Black Friday campaigns competed well against the competition.
We created a strategy that would support both the prospecting and remarketing side of the campaign, utilising ad sets we had previously set up and knew worked well in relation to purchases and revenue.
We wanted to make sure that both of the campaigns supported the overall sales funnel through creating one set of ad copy that promoted the offer and another to spread FOMO.
We used phrases we knew had previously been successful when targeting Ruggles Equestrian's audience – this included "Don't miss out", "hurry", "limited time" and "limited stock". This was particularly beneficial to us, as our client rarely holds any form of discount or offer (bar Black Friday), giving us the chance to really drill deep into this campaign.
The Campaign
Once we had created our ad copy, it was time to set up the campaigns. We already knew that video ads and carousel ads were the preferred ad types from previous so decided to use the same approach for Black Friday.
Within each ad set, we created for ads and split tested them. Between our two ad copy variations, we created a video collection and carousel ad. Both focused on the 10% off site wide offer:
Ad Copy A
Enjoy 10% off site wide this Black Friday, including across all horse rugs and accessories! 🛍️ Excludes clearance items. Shop now!
Ad Copy B
Make the most of 10% off this Black Friday! 🛍️ Enjoy discounted horse rugs and more site wide (excl. clearance items). Shop now!
Both the video collection ad and carousel ad were based on a product feed we had created based on the bestselling products at this time of the year. We combined data from the last 5 years to create the 'perfect' product set that would offer a range of turnout rugs, stable rugs and winter accessories that would help product horse/donkeys in the wintertime.
The selected products were chosen based on their total revenue generated between October and December, including those that spiked in sales the closer to winter it got.
I'm Ready To Take The Next Step In Social Advertising
Targeting Users Through Email Marketing
From an email marketing perspective, we created two email campaigns that would support the overall revenue generated over the Black Friday weekend.
Our client, Ruggles Equestrian, was specific as to when and how long they wanted their promotion to last. We already knew that the latter part of the week was best for sending their audience email marketing so utilised this insight when considering the overall concept of the promotion.
With the 10% off offer due to run 26th November – 28th December we arranged for an email campaign to be sent on both these dates. The first was used to introduce the discount and the second to enhance FOMO. Within both campaigns, we included some of Ruggles Equestrian's best-selling products at the time (including those in high demand that had been restocked). This included various heavyweight turnout and stable rugs.
That way, we knew that we would be able to encourage more people to visit the site and purchase now, rather than waiting and knowing that there was a chance that they could miss out on the limited stock.
Email 1
Email 2
From experience, said campaigns are best sent early in the morning so that they are already in the user's inbox when they check their emails. We strategically sent both campaigns at 12:15am knowing that hundreds of brands were likely to send out their own campaigns that same day, helping to ensure our clients was seen and reacted to first.
Breakdown of results:
99 total purchases
£81.83 average order value
963 total email clicks
28k+ reach
Across all channels, we saw an impressive 24.97% increase in revenue across the Black Friday weekend!
There we have it! Another super successful Black Friday campaign for our client Ruggles Equestrian. We're looking forward to supporting our client throughout the festive period and beyond as we continue to take the campaign from strength to strength.
Find Out How We Can Support Your Marketing Strategy
For more information, get in touch with a member of our expert team on 0800 088 6000.
For more information or to discuss your own digital marketing requirements, call one of our expert team today on 0800 088 6000.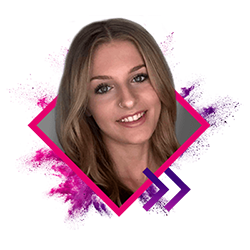 Jasmine has been a member of Absolute Digital Media's team for almost five years now, having started her journey at the agency as a Digital Copywriter and progressing onto become read more.