Throughout the agency we rely on all sorts of Google Documents to make our everyday working lives easier, from sharing assets with clients to making sure work is easily accessible to the whole team. Many also act as in-working documents, allowing members of the A-Team to dive in and out of their tasks easily without having to send documents back and forth all the time (queue the inbox clutter). Head of Outreach, James, is especially familiar with such documents, working alongside his team to keep various spreadsheets up to date. He's shared some of his favourites with us, below.
Absolute Mastery
Whether you're completely new to Google Documents and are looking for a good place to get started or have been using it for a number of weeks, months or even years now, what many don't know is that you can access all the shortcuts at once by selecting ALT + /. So, the next time you're endlessly scrolling down a complex sheet of data, stop and consider whether you could utilise a shortcut to help you complete your task quicker or, in some cases, more accurately.
The Real Deal
We have several favourite keyboard shortcuts here at Absolute Digital Media, and my team often rely on these throughout the day to ease the pressure of deadline-based tasks and others that just need to be completed as efficiently as possible.
The Real Deal - Add The Date To Your Sheet(s)
Time flies, especially when you're immersed in a large spreadsheet of data! In case you don't have the current date easily accessible at the top of your laptop, computer or the device you are using, you can use the following the insert the date:
CTRL +;
The Real Deal - Add The Time To Your Sheet(s)
In Need Of Marketing Support?
Adding the time as well as the date to your working document can be super useful, especially if you need to showcase exactly when a certain action was performed for simply want it for your records to keep track of how long a task takes to complete. To add the current time to your document, follow these steps:
CTRL + Shift + ;
The Real Deal - Add The Date & Time To Your Sheet(s)
Whilst you can carry out both of the above actions to insert the date and time to your Google sheet or document separately, time is of the essence. You can easily insert the current date and time to said document by entering:
CTRL + ALT + SHIFT +;
Quickly Sort Lists
We at Absolute Digital Media are often faced with information-filled documents that are, on occasion, sift time-consuming to through. Instead of endlessly scrolling through said information, list or data, there are a number of ways you can sort through it.
To highlight all the text in a column, select: CTRL+SHIFT, followed by the down arrow
To move said text to the left-hand side of the cell, select: CTRL +Shift + L
Alternatively, to move said text to the centre of the cell, select: CTRL +Shift + E
Should you need to move said text to the right of the cell, you can also do so by selecting: CTRL +Shift + R
Select All Of Your Data
When it comes to inserting new data into a Google Document or adding information from multiple sources, we sometimes need to adjust the font or size of our text amongst other things to ensure our sheets remain easy to read. If you're familiar with selecting and editing each cell, did you know that, by clicking the top right corner of the sheet, you will actually highlight every cell? It's a game changer!
Work Offline
Many of us a familiar with working from home now and are used to being able to work in the comfort of our homes. However, working from home can sometimes come with its disadvantages such as internet and power outages that may reap havoc within your team or business. If you are one of said victims or are simply planning to work on the go as you travel to your next location (such as a client meeting) you can turn your sheet to "work offline". Whilst you'll still be able to update your sheet or document as needed, it won't update for shared users until you reach a connection, helping to make sure that you can utilise all your time including that spent going from A to B.

View Your Edit History
It's good to know when your sheet was last edited to make sure that you don't duplicate your own or a colleagues work. Through selecting "show edit history" within your Google sheet or document, you'll be able to view exactly when it was last edited, including what has been changed to help you stay fully up to date without having to reach out to your team for constant updates.

Are Your Ready To Take Your SEO To The Next Level?
Conditional Formatting
Conditional formatting is yet another favourite of mine, allowing the team to format cells in a different colour when containing specific text. It's really easy to set up and, when used properly, can provide you and your team with a visual representaton of your progress. You can also create a rule whereby the same happens but if you reach a certain number. Here's how:
Right click your mouse and select "conditional formatting
Within "format cells if", update the drop down menu to "text is exactly"
In the space underneath, write what you want the cell to contain (a value or phrase)
Select your preferred cell colour (this will be the colour of the cell when it contains the specified value or phrase inputted in the above step).
Quickly Scroll Through Multiple Tabs
Funnily enough, I discovered this one when I accidentally dropped my mouse, not realising that you could actual use it to scroll through the different tabs on your Google Sheet rather than repeatedly clicking on the arrow on the right hand side to find the one you need.
So, there you have it! All of my favourite Google Document tips and tricks summed up into one. There are, of course, so many other shortcuts available to utilise across all of Google's documents, but these, for us as a team, have been the most beneficial. I'd love to hear about the shortcuts, tips or tricks you may know too! Tweet me at @JamesWSEO.
For more information or to discuss your own digital marketing requirements, call one of our expert team today on 0800 088 6000.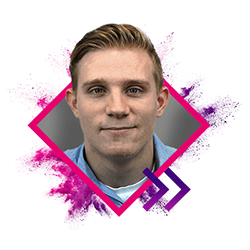 James started at the agency as an Outreach Apprentice before moving up the ranks to Outreach Manager. He's now been promoted to our Head Of Outreach and continues to build read more.