This March has been very different to last year – and for all good reasons! March 23rd marked our 1-year anniversary working from home. It's had it's challenges but we are thriving and are recent award nominations help us to scale our success a year on since the start of the pandemic.
Last week we were nominated for not one or two, but eleven industry-leading awards which included the European Search Awards and Company Culture Awards including for Best Large Agency of the Year. Now, we're thrilled to announce that our Senior SEO Manager, Sophie, has also been nominated for the Rising Star award by The Drum. Can we get a hip hip hooray!
10 Ways To Improve Your Online Reputation
PR and reputation management is no longer reserved for celebrities and big brands. It's much bigger than that and arguably better. Managing your own, or your businesses, digital image is key, especially for brands and larger corporations as one mis-placed judgement could cause upstir. Learn more about how to manage your online reputation.
How To Build A Keyword Mapping File
Senior SEO Manager, Sophie, has been with us at Absolute Digital Media for more than 5 years now. It's safe to say that she has a lot of experience under her belt, especially having been nominated for the Drum Search Awards "Rising Star" Award. Sophie has kindly shared her knowledge with us, writing her own guide on how to build a keyword mapping file to inform your content marketing strategy. Check it out!
Quality Vs Quantity: How To Gain Relevant Digital PR Links
The digital PR world is changing, and it's a hot subject for many right now. We've recently introduced Digital PR to the agency as a service, providing our clients with additional valuable ways to gain coverage online. Our PR team may only be a few months old, but we've learnt a lot about the industry and how to gain relevant digital PR links. Have a read from our PR experts.
What Are SERPs? Your Guide To Search Engine Results
Search engine visibility is crucial and, as many fear up for their return in the new normal, it's important to ensure that your SEO strategy reflects customer demand and the new experiences they may be seeking to have. It can be a very complex world, which is why we have creative our own piece on the SERPs, starting with the very basics of what it means and why they are so important. Read it, here.
Common SEO Mistakes eCommerce Managers Make 
Maintaining a successful eCommerce store is not something that comes easy – and even eCommerce Managers can sometimes make mistakes. Numerous eCommerce businesses reach out to us each month, requesting advice on how to promote their website's growth or success. To help you start understanding where you may be going wrong, we've created a list of the common SEO mistakes eCommerce managers make and how you can prevent them.
So, there we have it! Our third roundup post of the year done and dusted. It's safe to say that March has been a very different month for us this time around and we're excited to be on our way to becoming the best fully-independent, full-service digital marketing agency in the UK. Watch this space!
For more information or to discuss your own digital marketing requirements, call one of our expert team today on 0800 088 6000.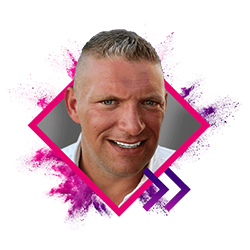 Having initially been inspired by the possibilities of SEO after propelling his own site to search engine success, Ben's natural flair for digital marketing and his strong work ethic have read more.