Following our announcement that we were shortlisted within the Search Awards Top 100 Leaderboard, we're pleased to announce that we have been nominated for not one, but two awards with The Drum! 
Earlier today, The Drum announced the nominees for their annual Recommended Digital Awards and we are pleased to confirm that we have been nominated in the Search and Content Creation/Strategy.
Unlike other renowned agency awards, The Drum Recommended Digital Awards are based on client ratings by service. Due to this, we have no control over what we say or which categories we are entered for, highlighting the professionalism of our teams within the agency.
Despite COVID-19, this is an exciting time for the agency. We have introduced a flexible working from home scheme which has enabled our teams to continue working from home, boosting team morale and productivity. As part of this, we have expanded our recruitment search outside of Essex, recently hiring a new SEO Account Manager in Manchester.
We're looking to expand our current teams too and are actively searching for a PR Manager, Content Account Manager and PPC Manager to join the agency on a remote basis.
Ben Austin, CEO of Absolute Digital Media, stated that:
"Following our success ranking within the Search Awards Top 100 Leaderboard, we are pleased to have been nominated for a further two awards at the annual Recommended Digital Awards hosted by The Drum. Unlike other agency awards, these nominations can only be achieved through the high regard of our clients, highlighting our dedication to each of our client's campaigns."
For more information or to discuss your own digital marketing requirements, call one of our expert team today on 0800 088 6000.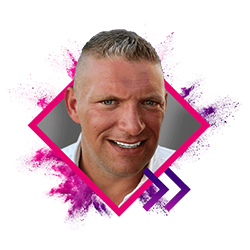 Having initially been inspired by the possibilities of SEO after propelling his own site to search engine success, Ben's natural flair for digital marketing and his strong work ethic have read more.