We are over the moon to have our first two award wins of 2023 in the bag! During last night's UK Digital Excellence Awards, the first of its kind, it was announced that we had won B2C Integrated Campaign Of The Year and SEO Agency Of The Year – two award titles we hold close to our hearts.
Table of Contents
01. The shortlist
All award entries go through a rigorous judging process which included Rishu Arora, Director Of Product Management at Netflix, Gabriele Bertucci, International Marketing Manager at Brewdog, Natalie Crane, Head Of Performance Marketing at Debenhams and Ellie England, Sales Director at Microsoft.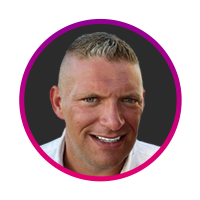 Ben Austin, Founder and CEO of the agency, commented:
"I'm over the moon that Absolute Digital Media have secured their first two award wins of 2023 just 20 days into the year. Winning B2C Integrated Campaign Of The Year with heating specialists Stelrad is a huge achievement for both us and Stelrad as we head into our third year of partnership. SEO Agency Of The Year is another massive win for us, putting us onto a good path for the rest of the year. Having spent extensive time with the team discussing how we can improve our culture, processes, perks, training, communication and so much more, it's great to be recognised by businesses who face the same challenges when it comes to maintaining a happy and positive work environment."
Taking Home Gold for B2C Integrated Campaign of The Year & SEO Agency Of the Year at The UK Digital Excellence Awards
We've been working closely with the Stelrad team for over 2 years now, first supporting them with their SEO and PPC before introducing digital PR into the mix in the last 18 months. Since then, we have pushed forward with the campaign through breaking down traditional marketing barriers to shed new light into the heating e-commerce industry. In the last year we've achieved 52% increase in visibility for non-branded search queries in SERPs, 74% boost in organic visibility on SERPs, 54% increase in top 3 positions in SERPs, 214 links are over DR40, 168% rise in paid traffic contribution to site, 27% increase in paid conversion rate and 219% growth in paid conversion value.
Adding SEO Agency Of The Year to our 2023 awards cabinet is also a huge achievement for us all in the agency. Over the last 3 years, we've continued to prove time and time again that we have the resource and dedication needed to power through challenging times such as those presented by Covid-19. We're now in a position over the last year we've experienced a 35% growth in annual turnover, 258% increase in staff wellbeing, training, industry events and incentives, 46% rise in direct staff costs and 57% increase in average client retainer value.
What's Coming Up for the Absolute Digital Team
We have some exciting plans coming up over the next 6 months which we're looking forward to sharing more about in the coming weeks. Be sure to stayed tuned on Twitter and LinkedIn to be the first to know!
For more information about how we can grow your revenue and ROI get in touch with a member of the expert team on 0800 088 6000 today.
For more information or to discuss your own digital marketing requirements, call one of our expert team today on 0800 088 6000.
Jasmine has been a member of Absolute Digital Media's team for almost five years now, having started her journey at the agency as a Digital Copywriter and progressing onto become read more.