We had an amazing time in Barcelona last week and we're over the moon to have walked away from the European Ecom Awards with a Silver Award!
Table of Contents
01. We Did It!
It's not everyday you get to fly to Barcelona with your team to celebrate, but that's exactly what 10 of us did last week ahead of the European Ecom Awards that took place on Thursday 29th September 2022.
02. The Shortlist
We headed to the W Hotel, positive of what the night ahead would entail. We were nominated to two awards which included:
1. European Ecommerce Search Campaign of the Year

          ■ Absolute Digital Media & Stelrad – Heating Up The Ecommerce Industry
2. European Ecommerce Large Agency of the Year
03. The Awards
We were blown away to have won the Silver Award for European Ecommerce Search Campaign with heating specialists, Stelrad, who we've been working with across their SEO, digital PR and PPC campaigns for a number of years now. 
The campaign itself has achieved some excellent results, enabling Stelrad to re-focus its competitiveness in the radiator E-commerce industry, allowing the brand to flourish in recent months.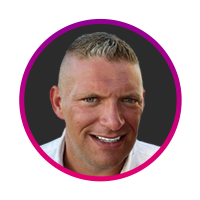 Ben Austin, Founder and CEO of the agency, commented:
"I'm absolutely delighted to have won a Silver Award at the European Ecommerce Awards last week with client Stelrad. Being nominated for such a huge industry award against fantastic competition is always great, but being recognised to the extent the judges recognised us only motivates us further to continue to go above and beyond in everything we do. Huge thanks to Don't Panic for another excellent awards ceremony. We can't wait for the next!"
The European Ecommerce Awards judges also said:
"We thought this winning entrant had clear objectives with metrics put into place, to help ascertain the success of the campaign. There was really great detail into what was carried out and why. We admired the fantastic paid search strategy which left no stone unturned. Well done!"
For more information or to discuss your own digital marketing requirements, call one of our expert team today on 0800 088 6000.
Jasmine has been a member of Absolute Digital Media's team for almost five years now, having started her journey at the agency as a Digital Copywriter and progressing onto become read more.