We're over the moon to be ending what has been an unforgettable year for the agency with a further awards nomination at the very first UK Digital Excellence Awards set to take place in the New Year.
Table of Contents
01. The shortlist
We've been nominated for not one, but four amazing awards which includes:
PPC Campaign Of The Year B2C

Absolute Digital Media & Stelrad – A Hot Partnership

Integrated Campaign Of The Year B2C

Absolute Digital Media & Stelrad – A Hot Partnership

SEO Campaign Of The Year B2C

Absolute Digital Media & QuidMarket – Conquering The Short Term Loan Market

SEO Agency Of The Year
These award nominations come at an exciting time for the agency whereby we're reviewing our 2023 plans to take the business and its team to the highest of heights.
It also comes at an exciting time for our clients Stelrad and QuidMarket whereby we're continuing to expand their SEO, digital PR and PPC campaigns to ensure they too can reach their KPIs during what has been yet another very demanding year for all.
We're so proud that, with a dedicated team of digital marketers behind us, we've been able to excel in all aspects of their campaigns, prompting further investment into not only their marketing but wider internal teams to accommodate the rising demand they're receiving.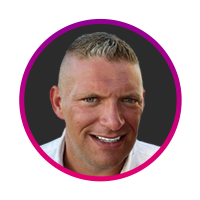 Ben Austin, Founder and CEO of the agency, commented:
"It's always an honour to be nominated for an award and we're over the moon to be heading into the New Year with a further four incredible nominations by our side at the UK Digital Excellence Awards. This is the first time the awards have taken place, so we're thrilled to be a part of what's set to be another excellent evening hosted by the Don't Panic team. We can't wait to see what's ahead for the agency and its team in 2023. Good luck all!"
We're looking forward to attending the awards ceremony on January 19th at The Montcalm, Marble Arch in London. 
For more information or to discuss your own digital marketing requirements, call one of our expert team today on 0800 088 6000.
Jasmine has been a member of Absolute Digital Media's team for almost five years now, having started her journey at the agency as a Digital Copywriter and progressing onto become read more.