Across the world 2020 will go down in history as a highly turbulent year; a global pandemic, national lockdowns and an increasingly fragile economy – but alas, 2020 is going down in Absolute Digital Media's books as a defining year for digital marketing client campaign success, enormous business growth and the start of a new, bigger and brighter future for Absolute. So, how did we turn the lights of success on this catastrophically bleak year?
Absolute Digital Media is an agency founded on the belief that the light of opportunity can be found in even the darkest of days, and as the world slipped into chaos we took stock, remained steadfast for our clients and re-strategised to make 2020 our best year yet.
Our 2020 reflections have allowed us to close the chapter on this extraordinary year with an unparalleled sense of pride, and new opportunities and huge client wins on the horizon for 2021.
01. Staff Growth Despite Lockdown
New hires became our new normal, as Absolute Digital Media welcomed 14 new members to the A-Team and we doubled our workforce!
As the nation got to grips with the unprecedented times of 2020, we noticed a potential for growth with a surge in online shopping set to add a staggering £5.3 billion to the UK eCommerce annual sales. Seizing this opportunity, we pushed our client's eCommerce and digital marketing services and saw excellent results. This innovation was one of the core factors which enabled us to expand the business:
We're incredibly proud to be an example of expanding employment to businesses, large and small, demonstrating that remote working could be the golden ticket to improving your company – especially when your candidate search is not limited by your postcode.
Expanding our employee network saw new hires from candidates located up and down the country; a Digital PR Manager from Liverpool, Designer from Milton Keynes and Content Manager from Bristol to name but a few. Ordinarily, the commute to Essex or London would prevent these candidates from joining the agency, but with remote working in full force, the team has grown across the country and helped the agency flourish.
02. Hello Digital PR!
As part of our expansion, we have added an entirely new department to our full-service operation, and the new year will bring new client opportunities as we are now offering Digital PR services! We've bagged some leading Digital PR experts to launch this new service and we are primed to deliver jaw-dropping Digital PR campaigns for local, national and international clients – a big new step for 2021!
This growth demonstrates the global need for digital adding truth to the claim that digital is the future. It is a medium which can adapt and thrive no matter what's thrown at it. With search, digital advertising, digital PR and social driving online consumer sales, 2020 has
proved that investing in digital marketing strategies is the best way to future-proof your business – and our client growth echoes this.
Get to know some of our new Digital PR team faces in our first agency TikTok video which celebrated Absolute becoming finalists for the UK Search Awards 2020 – another highlight in our year!
03. Teamwork Better Than Ever
Despite the team working remotely, we have seen growth and connectivity across the agency, showcasing the A-Team's commitment to our company community. Working from home bought us Friday afternoon video calls with drinks and quizzes, a range of digital holiday themed competitions and care packages sent straight to our wonderful team members' doorsteps.
Thanks @AbsoluteDMedia and @absolutelyben for the ultimate care package! Loki and I had loads of fun unboxing it! pic.twitter.com/vDqSsFswKP

— @Rebecca_P (@_RebeccaPlummer) November 12, 2020
Pulling together as a team and staying connected through digital and with our frequent care packages has driven the team's motivation even further than before. (Although plans for next year's physical Christmas party, when we can be together again, are already underway!) As an agency, we stand true to the Absolute way of going above and beyond in all that we do and this isn't just with our clients.
A-Team by name and A-Team by nature, everyone in the agency has pulled together to deliver incredible client results and build the business to greater heights, allowing us to give premium Perkbox subscriptions to all team members as a further staff incentive following their incredible work.
Some client results include delivering a PPC campaign for Quid Market which delivered over one-hundred thousand pounds return on conversions, and increasing Foot Active's sale revenue by 538.94%. This is just the tip of the iceberg for client campaign wins and we look forward to delivering more industry leading results in the new year.
For more information or to discuss your own digital marketing requirements, call one of our expert team today on 0800 088 6000.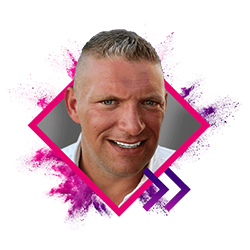 Having initially been inspired by the possibilities of SEO after propelling his own site to search engine success, Ben's natural flair for digital marketing and his strong work ethic have read more.