We've been in the digital marketing game for over 12 years and have grown from a one-man band to an award-winning team of over 30 passionate digital marketers and, through it all, our determination and exceptional results have shone through. We haven't been called the A-Team for nothing! At the heart of all that we do is a constant sense of team work, dedication and creative drive to deliver truly innovative digital solutions for our clients – A-Team by name, A-Team by nature.
So, what makes an Absolutely fantastic team? As we enter another new year and embark on some pretty huge business steps, we took some time to reflect on what makes Absolute Digital Media the agency it is today…
Our Absolute Values
Through agency reflection, team discussion and analysis of our approach to client work we have re-articulated our agency values and are proud to introduce our core Absolute Digital Media values:
01. Absolute Passionate As Folk
We eat, sleep and breath digital and are committed to finding innovative, results-driven digital solutions for our clients. We're not here to sit back and relax, our team are constantly striving to create cutting edge digital campaigns and push their expertise further; the true digital change makers of search, digital PR, paid campaigns, design and more.
02. Absolute Will To Win: Where There's A Will There's A Way
We have an Absolute will to win and believe that when there's a will, there's a way. When you partner with Absolute you partner with a team of talented digital gurus who will be determined to deliver top results for your business or project. We create cross-service, integrated digital campaigns to deliver leading results on all aspects of your digital marketing.
03. Absolute Mastery: We Think Different
We blend our creative campaign ideas with data driven solutions to master innovative, ROI focused digital strategies to push our clients to the next level. As a full-service digital marketing agency, we have experts in every corner of digital ready to create effective, integrated digital marketing campaigns with the power to disrupt the industry and deliver jaw-dropping results.
04. Absolute A-Team: We Make Plans Come Together
We're not just your agency, we're your partner and we pride ourselves on our integrated and collaborative approach which enables us to truly understand your business and make your vision a reality. We have the expertise necessary to deliver effective strategies and implement innovative digital marketing campaigns across a range of industries.
What do the A-Team think of our values?
"Being at Absolute Digital has meant working together as a larger, passionate team to bring big ideas into reality for our clients. Throughout the challenges 2020 brought, the team stayed true to 'where there's a will, there's a way', with an ongoing absolute will to win in every department. 2021 will be no different and I'm looking forward to seeing the company evolve further." – Alex Stott, Content Account Manager
"There is no better team than the Absolute A-Team, we LOVE what we do and we are passionate as folk about it! Why settle for ordinary when you could be part of something extraordinary, we don't just dream of success we work hard at it, where there's a will there's a way." – Daisy Taylor, Finance Manager
"At Absolute, the energy is infectious. Everyone is consistently striving to achieve the highest standard of work for clients & internal projects in the most creative and supportive way possible. If there's a will, there's an Absolute way!' – Lewis Fountain, Creative Designer
"Working at Absolute has allowed me to break out of my comfort zone and learn new skills! Everyone is passionate within their areas and I always feel supported to grow and progress" – Holly Mason, Digital PR Executive
What does Absolute mean to you? Tell us on Twitter @AbsoluteDMedia!
For more information or to discuss your own digital marketing requirements, call one of our expert team today on 0800 088 6000.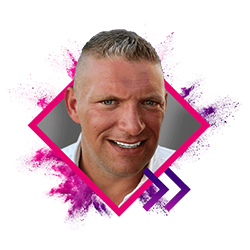 Having initially been inspired by the possibilities of SEO after propelling his own site to search engine success, Ben's natural flair for digital marketing and his strong work ethic have read more.