Channelling their goal to inspire hope and restore happiness to their clients, CBD company Eden's Gate are well on their way to leading their industry as they extend their collaboration with Absolute Digital Media to enhance their digital services and invest in their marketing.
Eden's Gate originally partnered with the A-Team in December 2019 for a standard SEO service, following our success with their account, they have now extended their partnership to include a premium SEO and content package, as well as joining our hot digital PR services.
Meet Eden's Gate
Eden's Gate are driven to enabling their customers to "follow a more natural path" with premium CBD products designed to promote optimal health and wellbeing using a leading USA CBD supply of cannabidiol products.
From supplements to herbal teas, Eden's Gate offer a large range of natural, solvent free CBD products for a healthy mind and body. From improving mental well-being to soothing the pain of arthritis, the medical properties of CBD have help thousands of Eden's Gate's clients and continue to inspire hope and happiness.
Our Partnership So Far
Joining the Absolute Digital Media agency in 2019, Eden's Gate have seen a dramatic increase in SEO performance, including an 85.44% increase in organic sessions and an 88.03% increase in organic users since the client came on board.
Eden Gate's SEO Account Manager Lewis Esson is thrilled to see the client's campaign progress and is excited to see the results of their new investment in digital PR:
Our Aims For Eden's Gate
This is just the beginning for our health and wellbeing client, and as our partnership develops we have big plans for securing Eden's Gate as leaders in their field and SERP toppers.
Joining our digital PR department, we aim to improve the brand awareness of Eden's Gate and share further awareness of the benefits of CBD by gaining media coverage and site links in relevant publications and sites.
Our digital PR team have hit the ground running, with our client having two successful digital PR campaigns within the first week of joining the agency and landing a link in top-tier publication Elle. You better watch this space!
For more information or to discuss your own digital marketing requirements, call one of our expert team today on 0800 088 6000.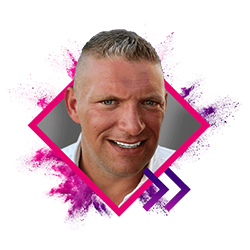 Having initially been inspired by the possibilities of SEO after propelling his own site to search engine success, Ben's natural flair for digital marketing and his strong work ethic have read more.