Hey guys, I'm Ben the founder and CEO of Absolute Digital Media. In 2008, I founded SEO Positive which, at the time, was strictly a search engine optimisation agency. We aimed to gain first page positions for our clients, specifically in major search engines such as Google. However, after 5 years of search engine success, I wanted to explore new aspects of digital marketing to better our client's strategies.
It was for this reason that I rebranded SEO Positive to Absolute Digital Media, which now offers a much broader range of digital marketing services including search engine optimisation (SEO), paid search (PPC), social media, content marketing, web development, design, conversion rate optimisation (CRO), analytics and user experience (UX).
Not only has this enabled my agency to accurately enforce our core services in a continuously evolving industry, but it has attracted a global client base. Today, we work with national and international businesses, in a variety of sectors including finance, health, retail and automotive.
Table of Contents
01. How We Work
As a full-service digital agency, we draw upon the experience, skill and insights of our teams to reach our clients' audiences across different devices at different stages in the buying cycle through the use of SEO, PPC, Social Media, Content Marketing, Development, Design and more. By integrating traditional SEO elements with innovative new techniques, we can ensure that our clients remain at the forefront of their field at all times.
Our creative teams work closely together to produce high-quality content and ensure that each site is user-friendly by continuously researching what users want to see on a site. Plus, by implementing targeted PR and blogger outreach, we can naturally enhance the relevancy of each domain.
02. Recent Awards
In the past 11 years, Absolute Digital has been nominated for a number of awards including the RAR Digital Awards, UK Agency Awards, UK Biddable Awards and UK Content Awards. Most recently, Absolute Digital won the award for Best Use Of Search – Finance for our work with short-term loan lender Uncle Buck.
As the payday loan market is highly competitive, it was important that we designed a flexible strategy that could be adapted to the latest changes in marketing. By conducting an in-depth technical audit to determine the site's performance, resolving numerous technical issues including duplicate title tags and meta descriptions and integrating a creative content marketing strategy to earn links on highly relevant and authoritative sites, we saw a 28.47% increase in top 3 positions.
In addition to our win at the UK Search Awards, Absolute Digital Media also won the award for Digital Agency Of The Year at the UK Southern Business Awards, highlighting us as one of the top digital agencies operating in Essex.
I am incredibly proud of the team at Absolute Digital and are looking forward to seeing what 2019 has in store for us.
03. Innovative Technology & Tools
With a rising number of tools and software applications becoming available each day, I am keen to ensure that the team have access to the latest technologies to better our client's campaigns. We hold regular meetings to discuss the benefits of some of the current leading technologies such as CrazyEgg to discuss how they could be integrated into our strategies and reporting to ensure that our services not only meets our client's expectations, but our businesses objectives too.
In addition to ensuring that the office is equipped with the latest technologies, regular training sessions ensure that each member of the agency is fully up to date with the latest happenings across the web. From online courses, to attending conferences and other events to meet some of the leading influencers in the industry, the team are constantly looking for new ways to enhance their knowledge. Most recently, the team attended Social Media Week, one of London's largest conferences for professionals in marketing and the media.
04. We've Rebranded!
For those of you who already stay up to date with our social media platforms, you will most likely have noticed a significant change in the appearance of our profiles. Nonetheless, I am thrilled to reveal that Absolute Digital Media are currently in the midst a rebrand, which will better reflect our goals, services and values.
In line with the rebrand, the office will also be going under renovation in the next few months. I aim to create a unique office space that will further improve productivity and maintain a high level of enthusiasm that will be recognised throughout our award-winning campaigns. By implementing our new brand colours – blue and magenta – into the new design, we will be able to maintain a comfortable working environment that promotes a high level of motivation across all departments, which is an aspect of the business that I continuously aim to enhance.
05. What You Can Expect From Us
Last year, Absolute Digital Media expanded to Europe, with our first office opening in Vilnius, Lithuania. This is an incredibly exciting venture for the business, and I am looking forward to expanding the agency on an international scale in the near future.
For more information or to discuss your own digital marketing requirements, call one of our expert team today on 0800 088 6000.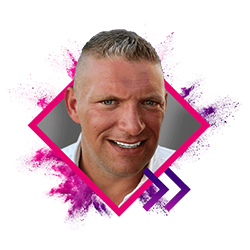 Having initially been inspired by the possibilities of SEO after propelling his own site to search engine success, Ben's natural flair for digital marketing and his strong work ethic have read more.