We're celebrating the agencies 12th birthday today, reflecting on how far the agency has come and its achievements! As a multi-award winning digital marketing agency, we feel as though it's important to ensure that anyone who comes across our website is aware of who we are, what we do and what we stand for, providing them with insight into how we started and, more importantly, where we are now.
What many people don't know, is that Absolute Digital Media hasn't always been a full-service marketing agency. We actually started out as SEO Positive, offering solely SEO services to businesses wanting to boost their search position rankings. Read more about our journey, below!
Table of Contents
01. Transitioning Into A Full-Service Marketing Agency
A few years later as business continued to boom, we decided to transform the SEO agency into a full-service agency and first introduced PPC (pay-per-click) into the remit, which enabled us to reach out to a whole new audience. This is also when our name changed to Absolute Digital Media, of which we have since undergone two rebrands with the most recent one taking place in July 2019.
As our PPC department continued to thrive, we began to slowly introduce new services to the agency including Web Development, Web Design and Social Media, leading the agency on numerous new and exciting adventures. We're proud to now have a team of 4 Web Development and Design specialists and a social media team helping to bring new perspectives to brands.
Following the agencies early developments, we then bought our PR and content marketing teams in-house, helping to drive our campaigns from a new perspective. This enabled us to yet again expand our offering, providing our clients with new ways to enhance their content in the form of infographics, eBooks, guides and informative Whitepapers.
Fast forward a couple of months, we started to include UX and CRO as part of our web design and web development services, helping to grow our client's customer bases and enhance brand perception which would then support us in all areas of our campaigns.
More recently, however, we began to offer Reputation Management as of 2019, helping businesses to maintain their reputations and make them more credible than their competitors and, as we continue to expand our services, we will begin to offer even more PR opportunities to our clients.
02. Announcing Our Rebrand In 2019
Following the agencies full-service transition and updated award-winning title, we began to plan our next move at the start of 2018. By 2019, we were ready to put our plan into action, which began with a brand-new web design which would enable us to pursue our full-service agency title.
Our new site was launched at the start of 2019 and, as we began to grow our client base, we needed to expand our teams in order to cater for the growing workload. Moving office enabled us to do this easily, providing more space for our teams to work together and on new projects. You can read more about it, here.
03. The Nominations & Wins We Like To Shout About
We've won numerous awards over the past 13 years, from industry-specific awards, to agency accreditations and are proud to have been recognised by some of the leading awarding bodies in the industry.
2013
In December 2013, we ranked 43 out of 100 in the RAR Top 100 Agencies list.
2014
A year later, we were announced as finalists at the European Search Awards and the RAR Digital Awards.
2015
Then, in 2015 we were finalists for Best Small Agency at the European Search Awards. We we're also finalists at the RAR Digital Awards for Client Services and Analytics.
2017
In 2017, we were then announced as finalists at the UK Agency Awards for Search Agency of the Year and the UK Biddable Media Awards for Biddable Agency Led Campaign Of The Year.
2018
It's safe to say that 2018 was a successful year for the agency, being announcement as finalists for 6 awards, and winning two. We won Digital Agency of the Year at the UK Southern Business Awards and Best Use of Search in the Finance category at the UK Search Awards.
2019
2019 has been the most successful year for the agency to date in terms of awards and accreditations. We started off the year as European Search Award finalists in 4 categories, followed by the UK Digital Growth Awards in May.
As we headed on into the year, we were announced as Agency of the Year finalist at the Drum DADI Awards and the UK Search Awards for Best Use of Search – Finance, Best Use of Search – Health, Best Use of Search – Retail and Best Large SEO Agency.
Later on in the year, we became finalists at the Drum Agency Business Awards for 4 categories including Marketing Agency of the Year and at the Drum Recommends Digital awards for Search, Online Analytics and Client Service.
2020
So far in 2020 we have been announced as finalists at the Marketing Excellence Awards hosted by the Chartered Institute of Marketing for Agency of the Year and are looking forward to the hopeful awards ceremony said to be held later this year!
04. Where We're Heading Next
Despite the pandemic, we've continued to support our clients including new ones that have joined us for additional help and advice during this uncertain time. It's a small bump in the road, but we're looking forward to announcing our future plans and putting them into actual in the coming months.
As a full-service agency, it's important that we don't stop at the basics and continue to keep the agency alive, producing business enhancing results and award-winning campaigns. We have recently introduced flexible working to our teams, enabling them to work from home on a basis that is suitable for each individual, providing more freedom in the way our teams work.
Each team has been provided with full access to the software and hardware we use in the office to ensure that daily activities and operations can continue as normal, enabling us to enhance our campaigns from wherever we may be. To further improve internal communications, we have also introduced Microsoft Team, which has helped us to enhance productivity and integrate all forms of collaboration.
With this in mind, we hope to expand our teams in the coming months, reaching out to experts who may not currently live in the Essex or London areas. As a result, we will be able to add even further services to our current offering including videography which we hope will enable us to introduce a new dimension to our clients, helping to quickly engage website visitors and enable them to stand out from their competitors.
Despite the Coronavirus outbreak, our teams continue to work hard from their homes and are looking forward to the coming expansion of not only their teams, but the agency as a whole. We can't wait to reflect on our birthday next year to update you on yet more milestones for the agency!
For more information or to discuss your own digital marketing requirements, call one of our expert team today on 0800 088 6000.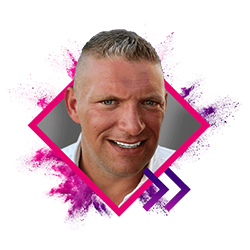 Having initially been inspired by the possibilities of SEO after propelling his own site to search engine success, Ben's natural flair for digital marketing and his strong work ethic have read more.