As a digital marketing agency that was founded in 2008, it's fair to say that we've had our fair share of highs and lows but that's not to say that we haven't learnt from our mistakes.
We're working in very uncertain times at the moment and going from full-time office working to supporting a new remote working structure for us was scary, much like it was for several other agencies out there.
But one thing we can rely on is our teams, who work endlessly to ensure each campaign objective is met regardless of pretty much anything. That's the kind of dedication that makes a marketing agency successful and that's the kind of culture we strive to maintain.
01. Taking Advantage Of Our Independency
As a full-service agency, we have teams operating across all areas of digital marketing from SEO and PPC, to Digital PR, Social Media, Web Design and even Hosting, making us one of the most integrated agencies out there. We want to make sure that all of this is accessible to our clients, which is why we provide various packages including all the above to become our client's partners, not just their agency.
In other words, we view ourselves as a valuable extension of our client's internal teams, helping them to create campaigns they love whether or not they have the in-house capacity to do so. And that's what makes us so unique. Not only does this mean that we no longer have to rely on external teams, but it helps to ensure the rapid pace of our workflows, allowing us to take campaign from height to height without any red tape getting in our way.
02. Employing New Teams & Watching The Agency Grow Tenfold
Our teams are the powerhouse to our client's successes and we're thankful to have such a strong group of expert men and women behind us to make this possible. Of course, it hasn't always been that way. Ben founded the agency back in 2008 during a time when it was just him building successful SEO campaigns for a limited client base.
As the agency began to grow, Ben knew that he needed additional staff to support him on his new venture. This is when we moved into our first office located in Milstrete House in the centre of Chelmsford. From there, the agency continued to grow, and we acquired a Finance Manager, Lead Web Developer and Content Marketing Executive. The SEO team also expanded, with more Account Managers being bought on to manage our expanding client base.
We took this opportunity to train all our (then) new starters in different areas of marketing and left it up to them to decide where their interests lay the most. Through providing our initial team, of which we are so proud to say are still very much a valuable part of the agency, we have been able to give them even greater opportunities. For example, SEO Account Manager, Sophie Brannon, first started at the agency as a Copywriter, before progressing to head up the Content Marketing team and now the SEO team as a Senior member of staff.
Connor Christopher, also SEO Account Manager, also began his journey at Absolute Digital Media as an apprentice on our Outreach Team. He then progressed on to head up the Outreach team, to then work full-time on the SEO account management team. He now manages his own pool of clients.
We then grew to a strong team of 15, then 20 and then 25, promoting our second office move to a bigger and even better space to allow our creativity to flourish and provide us with a space that was suitable for all the amazing work we produced on a daily basis.
We're now a team of 28 strong members who specialise in different areas of marketing. In fact, we believe we have the best, kick-ass team in the industry – and that's not purely based on skill, either.
What makes our team the "A-team" is their unmatched dedication to not just their job, but the clients that they manage and the agency as a whole. It's amazing to see each department support the next and each team member take the time out of their day to congratulate one another for their successes, no matter how big or small they may be. It can be very easy to get caught up in the day to day "agency life" but without these added pressures, we're able to operate much comfortably and often get the job done quicker and better.
03. Beginning Our Exciting Digital PR Journey 
We've recently introduced our Digital PR department to the world and are so flipping proud to have done so at such speed during a pandemic. Whilst we have hired new members to help us kick-start our journey, 50% of the team has been progressed to our PR department due to their hard work, resilience and general interest in taking their career to the next level.
Both Molly and Holly have come from different areas of the agency, with Molly primarily supporting the business admin side of the agency and Holly providing outreach support. Both have shown their willingness to learn, particularly throughout the Covid-19 period and what better way to reward them than to give them an opportunity to get into the nitty and gritty of the agency.
Having only been in their new roles now as Digital PR Executive's for a few months, they have already gained impressive coverage and even social media mentions for their excellent work. The whole team has praised their progression and are so proud to be working alongside two strong-minded women in the industry who want to shine.
We have also hired a Digital PR Manager, Leila who heads up the team. Leila already has a wealth of experience within the industry and we can't wait to see the ideas she comes up with! Lewis, Laura and Jasmine all support the PR team too, through creating relevant assets to support each campaign idea, writing content we can share with journalists and the press and engaging with social media coverage. We also have a Head of Digital PR starting with us in April! It's safe to say that our digital PR team is one of our fastest growing teams to date.
04. Sponsoring Two Of The Biggest Industry Events
Of course, we could've stopped there. But we didn't – we didn't want to. We wanted to and want to make our mark on the industry and so are honoured to be sponsors of the two biggest industry events: BrightonSEO and the brand-new WTS Newsletter. It may not sound like a 'big deal' to some, but for us, it's a huge deal and we believe that, through sponsoring events such as these and continuing to build relationships throughout the marketing industry, we'll be able to make the moves we've always wanted to make.
05. Taking Our Title To The Sky
Talking about making moves, we're continuing to invest in our teams external training and development, to help them gain the skills, confidence and motivation they need to take a step outside of their comfort zone. We're encouraging staff from across the agency to get involved in as many round tables, conferences and talks as they like as we work to increase the profiles of our employees. It wouldn't have been possible for us to take on this venture alone, which is why we are working alongside Kirsty Hulse, Founder of Roar Training, to help us keep our eye on the prize.
06. # What The F*ck, Working From Home
As part of our new profile building initiative, we're also bringing our very own webinar series home to you, appropriately named WTF WFH. WTF WFH will be made up of a series of 60-minute episodes, encapsulating a range of marketing-related topics and we couldn't be prouder. WTF WFH is set to launch during the first week of February, alongside our brand-new "Thrive Guide", with our initial pilot episode, supported by Kirsty also. We're so grateful to have this amazing opportunity to work alongside professionals such as Kirsty and can't wait to welcome more as guest speakers sooner than you may think! Don't forget to give us a follow on social to be one of the first to sign up. Trust us, you don't want to miss it.
07. Thrive, Don't Just Survive, Is Our Motto 
Our clients are at the heart of what we do, but ultimately our teams are at the heart of the agency which is what has attracted so much incredible talent over the years. Since going remote, we've been able to take full advantage of said talent across the UK, helping us to build even stronger teams. We're so here for 2021 and to say there's a lot already in the pipeline would be an understatement. We're here to take search and all the above to the moon and we will do exactly that.
Are you ready for us to take you along with us as we strive to become the best full-service digital agency?
For more information or to discuss your own digital marketing requirements, call one of our expert team today on 0800 088 6000.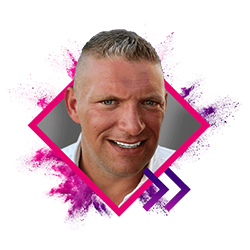 Having initially been inspired by the possibilities of SEO after propelling his own site to search engine success, Ben's natural flair for digital marketing and his strong work ethic have read more.