Here at Absolute Digital Media, we are thrilled to announce that we have launched a top-to-bottom site redesign and refresh of all of our branding, as a way to showcase the innovative and modern nature that our agency encapsulates.
We pride ourselves on being a forward-thinking, full-service digital marketing agency, and our new logo is the core of our visual identity. The new branding represents our modern approach to all things digital, and we hope you'll agree it matches our quirky personality.
01. Why Have We Refreshed The Brand?
The answer is simple. Since our rebrand from SEO Positive to Absolute Digital Media in 2012, we've been on an incredible journey. We've won and been nominated for a huge number of awards at some of the industry's most prestigious ceremonies, including Search Agency Of The Year for the second year in a row in 2018. We have also seen growth beyond our initial expectations and have even expanded internationally, opening our first international office in the beautiful city of Vilnius, Lithuania.
We're an ambitious agency, always pushing to provide our clients with results that exceed their expectations across all of our services. We're always the first to put across new ideas and are consistently pushing boundaries in order to drive our clients' businesses forward.
Our initial visual identity and service offerings showcased our agency's flexible nature and expertise across the realm of digital marketing but were not expressing how we have continued to evolve within the everchanging digital world and the innovative approaches which we implement. Quite simply, we outgrew our old branding and we needed a fresh start to really showcase our agency's abilities.
02. Why Did We Keep The Same Name?
We're pretty attached to the name 'Absolute Digital Media', even though you may see us shorten this on occasion to 'Absolute Digital'. We offer an 'absolute' approach to digital marketing, and we believe that our name reflects our ability to provide consistent, full-service campaigns to each and every one of our clients. While our brand name reflected our personality, it was clear that our branding and existing website wasn't expressing our agency's personality as effectively as we would like.
03. So, What's Changing?
We've been gradually rolling out some of the key design changes over the past few months. You may have noticed that our email signatures have dropped the red and white logo in favour of a much more appealing magenta and blue look and any reports or presentations that you may receive remain consistent with our new branding. The biggest change that you are likely to see is with our brand-new website – how do you like it so far? You're likely to start seeing the familiar faces of our CEO and Management Team more regularly across local press and industry publications, too and you will almost certainly see a large number of industry insights and sector reports coming your way as we continue to showcase our team's expertise to the world.
We're the experts in digital and our new branding is certainly set to show how we will continue to break down the barriers of conventional search. Let us know what you think of our new look.
For more information or to discuss your own digital marketing requirements, call one of our expert team today on 0800 088 6000.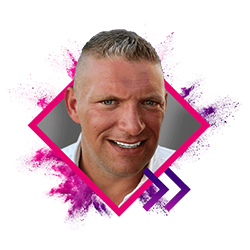 Having initially been inspired by the possibilities of SEO after propelling his own site to search engine success, Ben's natural flair for digital marketing and his strong work ethic have read more.