We're so excited to bring our second episode of WTF WFH to you and this time, we're celebrating International Women's Day!  
We originally planned for our webinar to go live yesterday, but we experienced a few technical issues in the process and had to cut it short (the reality we all know and love too well when working from home).  
We're really sorry for this but are pleased to have made the recording available to watch at a time that suits you – we wouldn't want you to miss it for the world!  
If you're interested in skipping to the recording, you can do so below: 
Table of Contents
01. Celebrating Women Across The World
Out misfortunate mishap yesterday got us thinking that International Women's Day shouldn't just be celebrated just one day a year – it should be celebrated and recognised year-round. We, for one, are doing everything in our power to change the face of the industry and make change. 
A couple of weeks ago, all the women at Absolute Digital Media took part in what was almost a two-hour webinar which we sliced down into a digestible one-hour episode exploring all the highs and lows of being a woman in the digital marketing industry. We wanted to keep things pretty casual, as many of us are new to this kind of thing – and I think we Absolute-ly nailed it. 
We wanted to keep things as open as possible and so embarked in an open-mic discussion which allowed each member of the team to share their stories and experiences where they felt most comfortable. Finance Manager, Daisy, lead the webinar, prompting our women to open up about their experiences and how Absolute Digital Media are helped to drive the industry forward from this perspective. 
02. What's Working In Marketing Like As A Woman?
There are hundreds, if not thousands, of perceptions about what working in marketing is like as a woman and we wanted our teams to be truthful about their past experiences and how their experience at Absolute Digital Media differs.  
In our very open discussion, our teams shed light on their previous experiences including challenges they repeatedly found themselves in as they struggled to get their voice heard. We also discuss some of our favourite pastimes when it comes to taking a step back from the marketing world, particularly at the weekend and during time off. We also cover: 
Why more women should feel empowered to join the industry

 

Inspiring those wanting to start a career in marketing but are not sure how

 
Our tops tips to stepping back from the online world and maintaining a work / life balance

 

How we at Absolute Digital Media are driving change in our workforce.

 
03. How We're Driving Change As An Agency
As an agency, we feel as though we play some kind of part in changing the perception of women working in marketing – and we're totally here for it. Over the last few years, we've been working hard to ensure our women feel comfortable within the environment they work in and are proud to now have an equal female / male split in terms of our leadership.  
04. Watch Our International Women's Day Webinar
We would once again like to take this opportunity to apologise for the technical difficulties we experienced yesterday – we're still pretty new to this webinar stuff! But, as our values say, where there's a will, there's a way and we're proud to still be bringing you our International Women's Day webinar. We hope you enjoy and, if you do have any questions or would like to join in on the conversion, feel free to Tweet us at @AbsoluteDMedia. 
For more information or to discuss your own digital marketing requirements, call one of our expert team today on 0800 088 6000.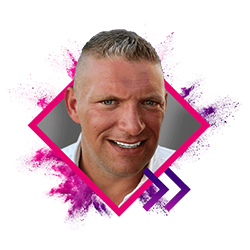 Having initially been inspired by the possibilities of SEO after propelling his own site to search engine success, Ben's natural flair for digital marketing and his strong work ethic have read more.