Debt Consolidation Loans are a UK based finance brokerage who aim to take the stress out of finances. Many people struggle with keeping on top of loans or credit card repayments and Debt Consolidation Loans are striving to take away this worry by providing customers with one simple debt consolidation repayment.
Aiming to improve their search visibility, Debt Consolidation Loans sought out Absolute Digital Media's digital marketing expertise to give them a competitive edge in the finance world and to share the help of Debt Consolidation through digital media.
01. Welcoming Debt Consolidation Loans
Debt Consolidation Loans provide quick, easy and comprehensive support to individuals suffering with multiple debt repayments. The company extend a helping hand and provide one debt consolidation loan to safely and securely cover the repayments of the other loans.
As the UK's trusted debt consolidation company, they have developed a dedicated team of finance experts to guide people through their financial difficulty and deliver peace of mind.
We are proud to partner with an expert finance company who are helping secure financial peace of mind for families across the UK. Together with Absolute's specialist technical SEO and knowledge of FCA compliant content, the company will be able to further showcase their trusted financial expertise and help more families lift themselves out of financial difficulty.
02. Our Aims For Debt Consolidation Loans
We're proud to be partnering with Debt Consolidation Loans to boost their search viability and improve their ranking in the SERPs, so they can help more people navigate their finances.
Following our success with other finance businesses, Debt Consolidation Loans came to Absolute Digital Media to build a strategy which will enable the company to cut through this highly competitive industry and let their expertise shine.
With our financial search expertise supporting the campaign, our SEO team are formulating a bespoke technical SEO strategy for Debt Consolidation Loans, focusing on improving visibility.
For more information or to discuss your own digital marketing requirements, call one of our expert team today on 0800 088 6000.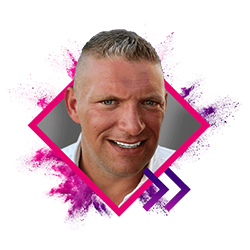 Having initially been inspired by the possibilities of SEO after propelling his own site to search engine success, Ben's natural flair for digital marketing and his strong work ethic have read more.