Flagship are a B2B company striving to deliver a seamless finance reporting tool to create management reports within minutes. An innovative British business run by finance experts, Flagship work to make all accounting reporting bespoke, intuitive and useful.
Now, Flagship have partnered with Absolute Digital Media to market their bespoke finance reporting service and reach their business goals with our digital marketing expertise.
Looks like they're ready to make 2021 their best year yet!
Table of Contents
01. Welcoming Flagship
Founded by Searle Goott, a Chartered Accountant with 30-years of experience working as a Financial Director, Flagship was created by financial experts looking to improve how businesses report on their financial activity. Flagship is a solution, born out of the frustration with the lack of accounting reporting tools to enable the automation and customisation of management reports, KPIs and other key financial information.
Flagship reporting are striving to help businesses and accountants across the world by developing an intuitive accounting report app with functionality at its heart.
Built with the value of time and resource management at the centre of its development, Flagship is focused on creating management reports within minutes and saving precious time for staff members – a value that the team at Absolute also hold dear!
02. Our Aims For Flagship's Digital Marketing
? Coming to you with our latest collaboration! ?

We're so excited to announce our partnership with Flagship, an intuitive reporting software provider for accountants and finance professionals!

Check it out ?? #mondaymotivation #ateam pic.twitter.com/xRHneTeKcW

— ? Absolute Digital Media ? (@AbsoluteDMedia) February 15, 2021
We're thrilled to be partnering with Flagship and are ready to enable them to reach their goal of delivering easy financial reporting to more businesses and become the leaders of the financial reporting sector. We know that this goal is achievable through search.
Our SEO team are already developing an innovative search campaign focused on optimising the Flagship website, building authoritative links and improving their search visibility so they can reach their target market.
Flagship sought out Absolute Digital Media for our award-winning SEO services to help them reach the top of their game and drive business conversions forward. As the digital age surges, search visibility is now more important than ever for businesses looking to improve lead generation and increase sales.
For more information or to discuss your own digital marketing requirements, call one of our expert team today on 0800 088 6000.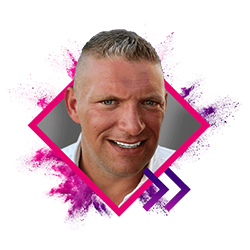 Having initially been inspired by the possibilities of SEO after propelling his own site to search engine success, Ben's natural flair for digital marketing and his strong work ethic have read more.