We're starting the month on a high with not one, but three amazing new client wins! We're excited to reveal that Copyleaks, Ventrica and Find Me A Gift have appointed us as their latest digital marketing agency, and we can't wait to get started!
Ben Austin, Founder and CEO of the agency, commented:
"I'm thrilled to reveal Absolute Digital Media's latest partnerships with Copy Leaks, Ventrica and Find Me A Gift. We are especially excited because these businesses have approached us with the aim of achieving cross-channel success across PPC, SEO and digital PR. With the campaigns already underway, we're looking forward to seeing what other results we can achieve. It's a massive win for us!"
Table of Contents
01. Our Latest Partnerships
We are proud to announce that Find Me A Gift have appointed us as their retained digital PR agency just 6 months on from its inception.
Leila Glenn, Digital PR Team Lead, said:
"I'm super excited about our partnership with Find Me A Gift. There are so many opportunities for the brand, and we're excited to get our teeth properly stuck in, especially with so many relevant national days around the corner."
We will also be working across Ventrica's SEO, PPC and paid media campaign and alongside the Copyleaks team on their SEO campaign, which we are just as excited for.
We have already seen some great results across all three campaigns, with links in OK! And Index Digital for client Find Me A Gift and significant rise in visibility and ROAS for both Ventrica and Copyleaks.
Having recently re-positioned our own brand and structure, these partnerships couldn't have come along at a better time. We're focusing on SEO, PPC and digital PR as our core services, providing an integrated approach across all three forms of marketing regardless of the service(s) in question.
02. Summary
As we continue to expand all three teams, we hope to continue to build our empire as Large Integrated Digital Agency of the Year.
For more information about partnering with us as your next digital marketing agency, get in touch with a member of our expert team today at Absolute Digital Media on 0800 088 6000.
For more information or to discuss your own digital marketing requirements, call one of our expert team today on 0800 088 6000.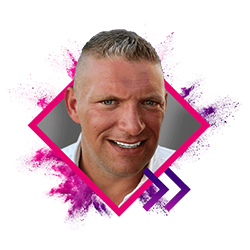 Having initially been inspired by the possibilities of SEO after propelling his own site to search engine success, Ben's natural flair for digital marketing and his strong work ethic have read more.