Wanstor are joining Absolute Digital Media to polish their digital marketing strategy and boost their online visibility.
Our new client sought out Absolute Digital Media for our award-winning SEO services and experience in the technology sector. Together, we aim to boost their online visibility, generate more traffic and help Wanstor reach their business goals through digital.
Table of Contents
01. Welcoming Wanstor
Founded in 2002, Wanstor see themselves as the solution to 'break-fix' IT supplies and are striving to deliver 24/7, long-lasting IT support and supplies to businesses across the country.
From restaurants to retailers, Wanstor are the IT power behind some of our favourite brands including Wagamama and Lindt.  They focus on delivering end-to-end technology solutions fit for the modern world and business' ever growing technological requirements.
From IT Support to hosting, cyber security to understanding the cloud, Wanstor have all the necessary IT and technological services to keep businesses afloat. Now joining with the A-Team's expertise in digital marketing, we aim to help them showcase their services in the best possible light with a new SEO strategy to improve their site visibility.
02. Our Aims For Wanstor
We're excited to be partnering with Wanstor, as experts in technology and a trusted business by their clients, and Wanstor are ready to showcase this further with our digital marketing team.
Wanstor are driven to helping businesses and providers ace their IT and technology services, but to get this message heard, they need to cut through the competition, and we know that this can be achieved through search.
Already, our SEO team are busy developing a focused search campaign to optimise the Wanstor website and make their business more visible online. Through innovative SEO tactics and skills, we will drive their site ranking forward to capture more traffic and generate valuable leads – so watch this space!
For more information or to discuss your own digital marketing requirements, call one of our expert team today on 0800 088 6000.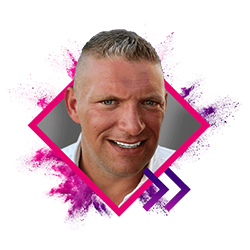 Having initially been inspired by the possibilities of SEO after propelling his own site to search engine success, Ben's natural flair for digital marketing and his strong work ethic have read more.