Yes, you heard right – we're thrilled to announce that we've packed up and moved into a bigger, better office! With our 11th Birthday just behind us, an incredible year of awards and finalist announcements to celebrate and a growth rate we can be proud of, the time has come for us to move on with a new, modern and most importantly, larger office!
This move allows us to deliver better campaigns, utilising a larger team of in-house experts from a more modern setting. With some of the latest technology to match the brand-new environment, we will continue to work hard to constantly improve and innovate any and all of the campaigns we produce.
Table of Contents
01. Why Are We Moving?
Ever since our first rebrand back in 2012, Absolute Digital Media has seen continuous growth. We've expanded our services, our client base and, of course, the number of experts we have on hand to handle campaigns. We've grown our account management team, employed more content account managers and content writers, and our design and development teams are constantly growing to cater to demand. For this reason, we've outgrown our current office!
The new premises will not only cater to our growing staff numbers but sits in a key location in Springfield, Chelmsford, close to key transport links and a hub of business activity. This move is the perfect opportunity to embark on the next chapter of our journey. The new, modern office environment will give us the chance to operate from a location that reflects our company ethos. We're constantly working to improve the innovative nature of not only the company but of our client's strategies and campaigns to keep them at the top.
"This move comes at a time where Absolute Digital Media is going through incredible growth," says Ben Austin, CEO, "With a growing number of employees and experts coming in, we're quickly outgrowing our current office, and the time has come for us to move on. The bigger, more modern premises will cater to our natural growth, giving us the opportunity to truly flourish as the company progresses."
02. Where Are We Moving To?
Our move has taken us across Chelmsford, to Springfield. The new office is located at 9 Springfield Lyons Approach, settled amongst a number of flourishing businesses, including some of our longest-standing clients. This new location offers easy access via the A12, as well as a prime location for our agency to operate and expand in the future.
2019 has been an incredible year for us as an agency, from our rebrand back in January that saw our fresh new website go live, to our win at The Drum Search Awards 2019 for our work with Uncle Buck. With a number of finalist positions under our belts with the winners soon to be announced, this is just the beginning for us.
With our new office ready and raring to go, we're thrilled to be starting a new journey within the business and are looking forward to working with our clients from the new location.
For more information about our move or the services on offer here at Absolute Digital Media, get in touch on 0800 088 6000, today.
For more information or to discuss your own digital marketing requirements, call one of our expert team today on 0800 088 6000.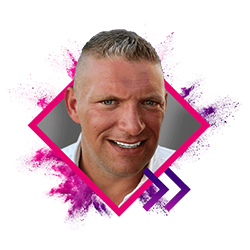 Having initially been inspired by the possibilities of SEO after propelling his own site to search engine success, Ben's natural flair for digital marketing and his strong work ethic have read more.