Across the digital marketing industry, we have already witnessed substantial improvements in equality and diversity within the work place – but there is always opportunity for further growth. Here at Absolute Digital Media, we are proud to have built a fantastic team comprised of amazingly supportive digital marketers, many of whom are kick-ass women.
For this International Women's Day, we invite you to learn more from our team of exceptional female marketers and find out how you can make your mark in the digital world, as well as gaining a whole new group of women to converse with.
In our International Women's Day webinar, we will share our exclusive views on being a woman in marketing and share tips on how others can thrive in this industry by touching on our real, lived experiences as women in digital marketing. Through down-to-earth, practical conversation, we hope to inspire you to take a leap of faith into the industry and show what a strong, diverse and expert team of women can achieve!
Find out more about our IWD celebrations and meet some of the women featured in our newest WTF WFH webinar ahead of the big day.
Join Us on International Women's Day
01. Celebrating Women In Marketing
We've welcomed all the Absolute Digital Media women to come together for an honest and open discussion of their experiences as a woman in marketing and within the digital sphere. From industry challenges to tips on how to stand out, the Absolute women have fully revealed their experiences in the hope to provide a safe space for conversation for all women in marketing and those looking to join the industry.
In time gone by, women have been encouraged to keep their experiences to themselves – but we welcome the rally cry for everyone to be more transparent about their experiences and become a real inspiration for others looking to join the industry.
Here at Absolute Digital Media, we champion open speech and sharing our experiences, for every member of staff. We are proud to extend this further through our WTF WFH webinar series and provide an open view into the reality of digital marketing with accounts of real experiences, sharing actionable tips and revealing how marketers can progress within our field.
One thing is for certain, if you're looking for inspiration, you won't want to miss this webinar!
Who run the world? Girls! ?

We're SO excited to introduce the second episode of #WTFWFH, featuring our very own ladies!

We're continuing to empower women within the marketing industry and drive change this #InternationalWomensDay ?

Sign up free ?? https://t.co/y0PXyNMVnB pic.twitter.com/dWV1QzqkmQ

— ? Absolute Digital Media ? (@AbsoluteDMedia) February 23, 2021
Join us on the 8th of March to hear:
?Our experiences as women within the marketing industry
?Why more women should feel empowered to join the industry
?Inspiring those wanting to start a career in marketing but are not sure how
?How we at Absolute Digital Media are driving change in our workforce
02. #ChooseToChallenge
"We can all choose to challenge and call out gender bias and inequality. We can all choose to seek out and celebrate women's achievements. Collectively, we can all help create an inclusive world."- International Women's Day
Our International Women's Day webinar is an opportunity to inspire others to choose to challenge their own workplaces, career opportunities and working environments – all of us, together can take steps to creating an open and supportive marketing culture for everyone to thrive.
By opening the conversation and creating space for real discussion, we hope to inspire others to do the same and open the doors wider to women looking to progress in the world of digital.
Choose To Challenge – Join The Conversation
During the webinar, our Absolute women will touch on their own personal experiences to help give tangible examples and insights into why we need to continue to push for equality. As part of this, we are also aware that gender is not the only factor at play, and we are committed to providing equal opportunities to everyone and challenge ourselves to push for further diversity and equality.
We are proud to be growing a multi-national team of digital marketing experts and will always hold our team at the centre of all that we do. From professional development opportunities to social team building activities, we are committed to investing in our staff and giving them the opportunity to flourish.
So, are you ready to join us for an evening of actionable tips, a conversation full of friendly faces and an opportunity to connect with inspiring, female digital marketers? Yes! Hit that link to save your seat:
Are You Ready To Be Inspired?
?WTF WFH: Who Run The World? GIRLS
?8th March 2021 @ 5pm – 6pm
?Sign up to receive the webinar link via email
?Attendees & sign-ups get a link to the recorded webinar following the event
Join us @AbsoluteDMedia #WTFWFH for a live Twitter discussion and Q&A during and after the webinar. We can't wait to hear from you!
For more information or to discuss your own digital marketing requirements, call one of our expert team today on 0800 088 6000.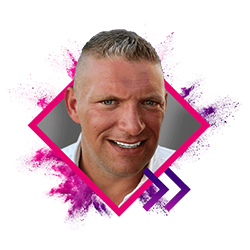 Having initially been inspired by the possibilities of SEO after propelling his own site to search engine success, Ben's natural flair for digital marketing and his strong work ethic have read more.