Over the years we've developed a team of full of women who own their digital marketing roles and have made a space for themselves in the world of tech. The A-Team has grown and expanded over the past six months, and we're incredibly proud to have an even gender split across all levels of our workforce.
So, who are our female digital marketing bosses and what can aspiring women in tech and digital learn from these fantastic ladies?
Table of Contents
01. Sophie Brannon
What do you do at Absolute Digital Media?
"Senior SEO Manager – managing the SEO team of 7 (Account Managers & Content Account Managers), overseeing all client campaigns, reviewing strategies for all clients and helping to direct the account managers to better our client campaigns and achieve top results for each and every one." 
What's your experience in SEO, how did you get here?
"My background is in content creation. Having started my journey in journalism, I moved into content marketing and joined the Absolute team almost 5 years ago as a digital copywriter. From there, I moved into Head Of Content to oversee the content strategies and then, having found the SEO world incredibly interesting, moved across to SEO Account Management in 2018. This allowed me to further my knowledge, begin to work on a number of client campaigns and sink my teeth into the world of tech SEO, offsite and strategy, as well as content."
What are your top SEO skills?
"As my background is in content, content marketing strategy and understanding Google's ever changing algorithm around the likes of natural language processing and passage indexing. However, as I've continued to hone my skills, my knowledge in technical SEO has continued to grow and I spend plenty of time on webinars and talking about structured markup, core web vitals and server logs!"
What's our favourite SEO tool?
"SEMrush – I can do everything I want all in one place. Keyword research, tech audits, backlink analysis, keyword gap, log file analysers etc." 
Who do you admire in the industry?
"Aleyda Solis – she's so full of energy and passion, as well as being incredibly knowledgeable and empowering!" 
Any top tips for women in tech?
"Own the room – SEO, and in particular tech is typically male dominated, but don't shy away from getting your voice out there. I've worked with majority men in SEO for years and you can easily gain respect by simply sharing your knowledge. Show them what you've got!
I'm also a member of the Women In Tech SEO group, it's an incredible organisation empowering women in tech across the globe. I've been to the Women In Tech SEO conference and am involved in their Slack channel and Facebook group. I regularly attend their webinars and other training sessions and hope to be hosting one myself one day!"
02. Jasmine McKenzie
What do you do at Absolute Digital Media?
"I'm Absolute Digital Media's Social Media Manager. Day to day, I'm managing the agencies internal social media platforms alongside clients. I manage a range of platforms including Facebook, Twitter and LinkedIn and all the extra features that comes with them – Stories! Despite this, I actually started as a Copywriter, before progressing to become Content & Social Media Executive and now Social Media Manager."
What's your experience in Social, how did you get here?
"I think Social Media as a career can be quite controversial because it's still fairly new, not just to businesses but within the digital industry. A lot of people are under the impression that working within social often just involves sitting on Facebook all day and responding to comments with the next trending meme but there's so much more to it.
I first started learning about how to manage businesses social media profiles during my apprenticeship, whereby I assisted the company's in-house social media team with producing up-to-date content. As I learnt more about the different aspects involved in social media management, I knew it was definitely something I wanted to pursue. After all, who doesn't enjoy getting the chance to work on exclusive campaigns!"
What are your top Social Media skills?
"So much goes into one social media campaign. I've been fortunate to continue helping the agency and brands from an organic perspective, as well as that of paid. I think timing is everything when it comes to social media whether that's sharing a post on a Tuesday afternoon or launching a campaign with a bit of paid budget behind it. It's definitely an art!"
What's our favourite Social Media tool?
"This is a hard one! There's so many great social media management tools out there. I would say Hootsuite for general day-to-day management of Facebook, LinkedIn and Twitter and Later for Instagram. It makes planning a feed 10x easier! I also love LinkedTree – it's a game changer."
Who do you admire in the industry?
"This can fall under two categories; there's the people and the brands! I definitely love Innocent's social strategy, alongside Miss Guided's and Gym Sharks. But I also admire Steven Bartlett, CEO and Founder of Social Chain."
Any top tips for women in digital?
"Keep striving for what you believe in, whether it's social media related, SEO related or anything within digital (and outside of). Girl power!"
03. Emma Thompson
What do you do at Absolute Digital Media?
"As a Content Account Manager, I look after all things content for my clients – whether that's a meta description or a whitepaper. Of course, I write, optimise and edit my fair share of on-brand content for clients, covering everything from finance to luxury fashion. My job also involves conducting market and competitor research to discover new content opportunities, creating highly detailed content strategies, and even mapping out the keywords I'll target on each URL." 
What's your experience in content SEO, how did you get here?
"I've always loved language and data – I studied Linguistics at university – so this is pretty much my ideal job. Before joining Absolute, I clocked up experience writing for magazines, but it wasn't long before I realised that I belong in digital." 
What are your top SEO skills?
"At the moment, I really love to deep dive into strategy. It's incredibly important because setting out a really good strategy at the beginning of a campaign ensures everything runs smoothly – I've recently created a map of every single keyword I'm targeting across a client's website where I can keep a record of keyword movements. It means I have a crystal-clear view of where the campaign is at all times, and every piece of content I write has a solid foundation."
What's your favourite SEO tool?
"Microsoft Word doesn't count, does it? That's a shame, because everyone knows that content is queen! ? Incredibly unoriginal, but I'm going to have to go with SEMrush.
Although I do wish the organic results were more accurate, it's invaluable for finding keywords and competitor research."
Who do you admire in the industry?
"Rather than one single person, I admire how collaborative and supportive all women in this industry are. I've recently joined the Women in Tech SEO Slack channel and it's a wonderful space to be in – I've learned so much already."
Any top tips for women in tech?
"Data is your friend. There might be times (especially if you're a young woman – and even more so if you're in the twilight zone between tech and creative work), where some people won't take you seriously. Don't give them a second thought. Do your work, own your results, learn from your mistakes and know that you've earned your place."
If you're a woman looking to break the digital marketing or tech industry, follow us on Twitter @AbsoluteDMedia for more insights into the industry and to be the first to know if we have any vacancies!
For more information or to discuss your own digital marketing requirements, call one of our expert team today on 0800 088 6000.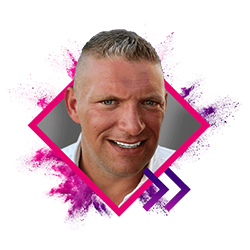 Having initially been inspired by the possibilities of SEO after propelling his own site to search engine success, Ben's natural flair for digital marketing and his strong work ethic have read more.