If there's one thing we can all take away from the whole pandemic situation, it's the power of flexibility.
Around 4 months ago, Spotify announced its "working from anywhere" policy which provided their employees with even greater freedom when it came to choosing where to work.
There's no limitation to what Spotify employees call their office with the ability to work wherever they want including from home, from the office, in a café and in another city or country whilst still being paid New York/San Fran level salaries.
We had a read of their beliefs a couldn't agree more when it comes to providing employees a new, flexible work approach:
"Work isn't something you come to the office for, it's something you do
Effectiveness can't be measured by the number of hours people spend in an office – instead, giving people the freedom to choose where they work will boost effectiveness
Giving our people more flexibility will support better work-life balance and help tap into new talent pools while keeping our existing band members
Operating as a distributed organisation will produce better and more efficient ways of working through more intentional use of communication and collaboration practices, processes and tools."
Taking A People-First Approach To Becoming Remote-First
Working from home isn't for everybody and that's totally OK. Working to a hybrid-working model also isn't for everybody and that's OK too. Whilst we have made the transition to become a remote-first agency we know that it's not a one-size-fits-all scenario but what we do know is that we have the full support of our team in doing so. And that's all that matters to us as their employer.
The road to becoming a remote-first agency hasn't been easy and there have been bumps in the road along the way. It was a decision we made based on the ability to be able to re-invest what we would have spent maintaining the office, directly into our staff and the equipment they use. But there are also a lot of other factors to consider as well, such as different working environments, commitments, kids. The list goes on.
We're in the process of creating our very own remote working policy for staff so that everything they need to know is in one place and not spread across multiple documents. This way, we can be sure that each individual understands the reasons behind our decision to become a remote-first agency and how we plan to continue to empower the team remotely lead by our values:
Ruthlessly Results Focused
We care deeply about our clients' performance. We recognise that their budget is important and that they have trusted us with it – we aim to never break that trust.
Fast Paced
We are a high-energy business and work quickly to get the job done. We have fun, celebrate our wins and most importantly we move quickly to stay one step ahead of the competition.
In It Together
We're in this together. We want to succeed so we will give you what you need to perform and your best. No request goes unheard. Your voice always has value. We have your back.
No Pomp. No Ego.
We let our results do the talking. We're not interested in jargon, corporate speak or thinking we are better than others. We get our heads down, do the job and let our dedication and actions speak for us.
We're Rebels & Proud of It
We work on projects other agencies won't touch. We throw festivals, and annual parties. We send you gifts when you do a good job. We are not like other agencies; we do things differently – we're louder and bolder. We don't play by the rules and that is exactly how we like it.
Our Way Forward
It's a comprehensive document covering the benefits of remote work, how to lead and manage remote teams, how to empower team growth, our process for onboarding remote employees, health and safety when working from home, how we've mastered remote team communication, how we're continuing to build a positive remote work culture and how we've positioned this move as a new way forward.
We call it "our way forward" as we know that several other agencies and businesses have taken a different approach or the same approach but have gone about it in a different way because it suits their team better or because they first wanted to ease their teams into remote working. We made our next step to our remote-first journey a couple of weeks ago, introducing the ability for our staff to work anywhere without Europe.
We have already had a number of requests for staff to work aboard such as in Greece and Cyprus and are expecting a number more following the announcement yesterday that double vaccinated individuals would not have to quarantine on their return from a country on the amber list. We're excited for our staff and can't wait to see how they take advantage of this new perk!
What's your thoughts on remote-first?
For more information, get in touch with a member of our expert team here at Absolute Digital Media on 0808 503 8112, today.
For more information or to discuss your own digital marketing requirements, call one of our expert team today on 0800 088 6000.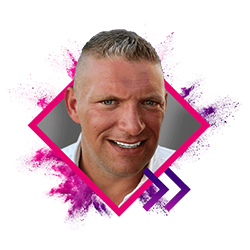 Having initially been inspired by the possibilities of SEO after propelling his own site to search engine success, Ben's natural flair for digital marketing and his strong work ethic have read more.