We're pleased to announce that we have been shortlisted for "Agency of the Year" at the Chartered Institute of Marketing (CIM)'s prestigious Marketing Excellence Awards 2020 – the largest professional marketing body in the world, with over 30,000 members worldwide.
Over the last year, we've significantly grown as an agency and a team and, through increasing our client offering and updating our brand identity, we have achieved our objective of becoming a more prominent player within the digital marketing industry.
At the start of 2019, we rolled out our updated branding across all of our platforms including a brand-new website to showcase the innovative nature of the agency. Our new site also enabled us to demonstrate our services and the award-winning results we have achieved for our clients in a new, modern format.
Following our rebrand, we moved to larger premises in Chelmsford to provide a strong foundation for our growing teams and FTSE 250 client base. The move has also helped to support the ongoing growth of our teams, allowing us to expand further to cater for an increased demand on our services.
As part of our expansion, we also wanted to introduce new processes and systems to ensure we continued to exceed our client's expectations. We invested in multiple new structures across all departments to better target campaigns and manage our resources efficiently and with new automation and analytical processes in place, our teams can seamlessly integrate their knowledge and expertise across all departments.
The CIM Marketing Excellence Awards have been running for over ten years and recognise and reward brilliance in the field of marketing, celebrating the finest minds within the profession. The ceremony will see the best of UK marketing's talent compete to be rewarded for their marketing campaigns and marketers over the last twelve months, highlighting the agencies recent success.
Chris Daly, Chief Executive of CIM said,
"In uncertain times, the UK marketing industry has risen to the challenge to produce high quality campaigns and significant rewards. For over a decade, our Marketing Excellence Awards have recognised the industry's achievements and high achievers, but, this year, picking a short list has proved harder than ever."
"I would like to offer my congratulations to all those who have been short listed; they represent the very best in the UK's marketing talent."
Ben Austin, CEO of Absolute Digital Media commented,
"I'm pleased to announce that Absolute Digital Media are finalists for "Agency of the Year" at the CIM's Marketing Excellence Awards, further highlighting the agencies success over the last year. It's made an excellent start of the year for the whole team, and we're looking forward to celebrating in the coming weeks!"
Of course, being nominated for Agency of the Year at the CIM Marketing Excellence Award is a huge achievement for the team, showcasing their hard work and efforts which continue to drive the agency forward each day.
The team said,
"We're really excited to be finalists at the Chartered Institute of Marketing's Marketing Excellence Awards and are looking forward to being a part of the agencies success in the new decade!"
We're looking forward to attending the ceremony at London's The Brewery on April 2nd 2020, marking a new location as they enter its 11th year of recognising the best industry talent.
For more information or to discuss your own digital marketing requirements, call one of our expert team today on 0800 088 6000.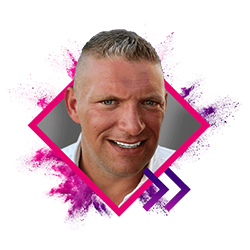 Having initially been inspired by the possibilities of SEO after propelling his own site to search engine success, Ben's natural flair for digital marketing and his strong work ethic have read more.