From the art of beauty to the art of digital, Vera Clinic have partnered with Absolute Digital Media to take their digital marketing to the next level!
Welcoming one of our new client wins Vera Clinic to the team, we're excited to achieve a full-service digital marketing make-over as they join the A-Team for multi-channel digital services in 2021.
Vera Clinic are a healthcare clinic focused on delivering state-of-the-art healthcare and cosmetic treatments led by their esteemed medical team, leading technologies and vision for artistry. From teeth whitening services to hair transplants, Vera Clinic have experts across the sector to help make each person's dream a reality.
Table of Contents
01. Welcoming Vera Clinic
As a leading Turkish health tourist destination, Vera Clinic pride themselves on their reliable, high-value healthcare services, most notably in their hair transplant services. As a representative for Turkish excellence in the healthcare world, Vera Clinic have developed leading hair transplant technologies, delivered hair transformations with artistry and always provide a 5-star service.
Founded in 2013, Vera Clinic has helped transform over 23,000 patients, each with their own story and goals which were achieved after their visit to the safe, trusted and magnificent hospital at Vera Clinic.
Vera Clinic's brand authority and consumer respect is paramount, and it's time to channel this further into their digital marketing streams. Here at Absolute Digital Media, we too hold the values of leading technology, artistry and value close to all that we do and this will be channelled into our digital marketing offerings including SEO, PPC and Digital PR.
In the same way that Vera Clinic's customers leave with stunning head-turning looks, we too will be striving to create eye-catching digital marketing campaigns to shake-up the industry and leave a mark on the digital world.
? Big news ?

We're so excited to welcome our latest client on board – Vera Clinic aka the #1 Health Tourist Clinic!

The art of beauty has officially met the art of digital ?? #digitalmarketing #seo #pr pic.twitter.com/05fm6ZsgTj

— ? Absolute Digital Media ? (@AbsoluteDMedia) February 11, 2021
02. Pioneers For Innovation
With a dedicated and experienced team, Vera Clinic strives to make every client feel renewed with their own personal touch to each hair transplant, making every client feel unique.
Along with their attention to detail and customer focus, Vera Clinic – much like Absolute – are innovators within their field and have developed two leading hair transplant technologies, the Sapphire FUE and OxyCure Technique.
With innovation at the heart of all that they do, we will channel this value into Vera Clinic's digital marketing strategy to shine a light on these true pioneers in healthcare cosmetics.
For more information or to discuss your own digital marketing requirements, call one of our expert team today on 0800 088 6000.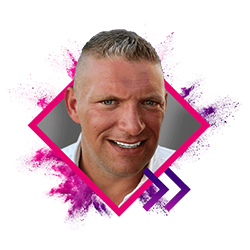 Having initially been inspired by the possibilities of SEO after propelling his own site to search engine success, Ben's natural flair for digital marketing and his strong work ethic have read more.