Following our huge success being nominated at the 2021 European Search Awards, Company Culture Awards and The Drum Search Awards, we are so excited to reveal that we are also finalists at this year's Global Agency Awards for not one, but two categories. This brings our award-nominating streak up until a total of 14 awards within just 4 months!
Alongside our various campaign award nomination at the likes of European Search, this award focuses on agencies themselves and what they're doing internally to benefit their staff and clients. They are described to"recognise and reward the work of agencies who are transforming businesses through innovative engaging strategies across multiple marketing media". Such awards were judged by the likes of Adrian Cutler (Director at Microsoft Search Advertising), Michael Bonfils (Global Managing Director at SEM International) and Edgar Linayo (D2D Brand Manager at Nestle).
We've been nominated for two awards in total, which includes:
Independent Agency of the Year
Best Agency Culture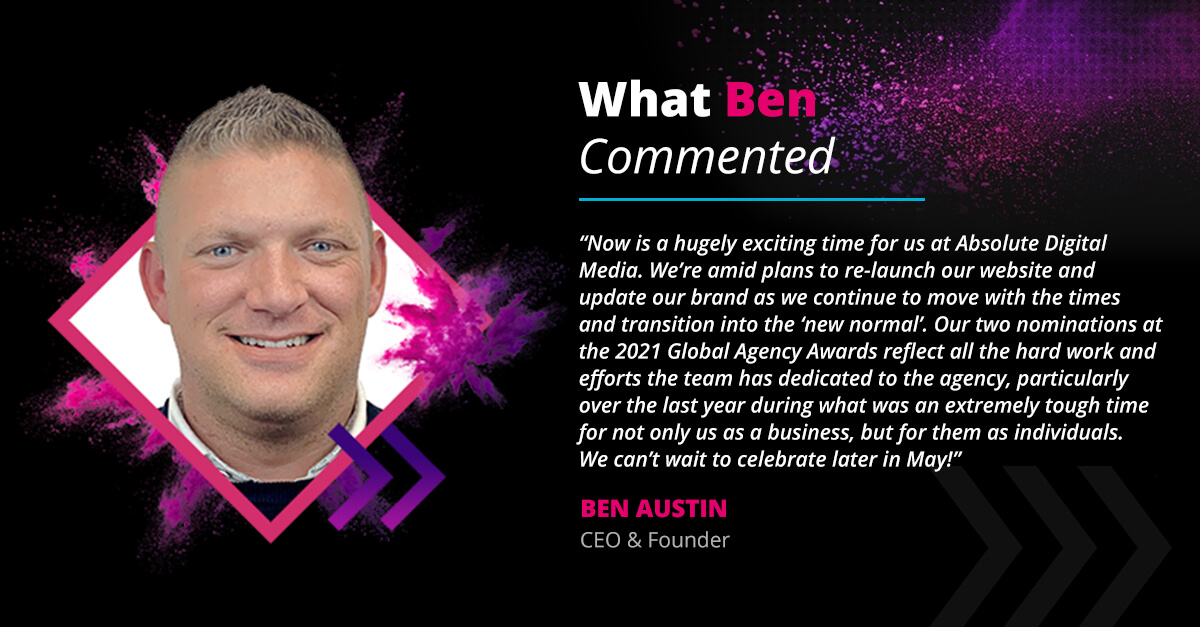 We can't wait to celebrate all our amazing award nominations and hopeful wins later this year at our team event which we've proudly named the "A-Fest".