Content shock is a term that has been bounced around the digital marketing landscape for a number of years, and as the amount of content that marketers and businesses (both B2C and B2B) are producing continues to grow, the importance of such a term is parallelly growing in stature. So, what exactly is content shock, why is it happening, and what can be done to prevent it? Here at Absolute Digital Media, we're taking a closer look.
Content Shock Definition
Content shock is the process of when too much content is being created, which is resulting in reduced quality and relevance across the internet. In line with Fake News, poor quality content and false information, search engines are finding it harder to determine which sites are the most trustworthy, and users are being directed to articles which offer minimal value by both search engines and social media pages.
The Impact Of Content Shock
There are a number of different ways that content shock is currently impacting marketers, brands and those who are looking to consume content.
A key example is Unilever, who asked both Facebook and Google to do more to police both extremist and illegal content. We say asked – in fact, they threatened to pull their ads if they did not do more to filter the 'swamp'. The brand's chief marketing officer Keith Weed believes that it was actually in the interest of both Facebook and Google, alongside other digital media firms, to act against this kind of content, before "advertisers stop advertising". Unilever, amongst other key brands, do not believe that enough is being done to protect consumers and as a result, consumer trust in social media, in particular, is at an all-time low. With Facebook and Google accounting for approximately 73% of all digital advertising in the US, as of 2017, if Unilever and other big brands begin to pull out of advertising on the platforms, the companies could see a significant dent in profits.
But are these brands pulling out for good reason?
Quite simply, yes.
According to reports, up to 66% of consumers will lose respect for brands who place ads near questionable content, and with 75% of consumers becoming concerned about the growing numbers of distasteful content, it's easy to see why so many brands are beginning to question these big media platforms.
Content Is Growing Faster Than Consumption
The graph below shows the amount of content consumption, and the conservative estimate of content production, predicting the rise in both across 2020. According to the graph, content production is going to greatly outweigh the amount of content that is set to be consumed over the coming years, which could be a significant problem for marketers.
With more than 60% of content already never being used, viewed or downloaded, this staggering figure is obviously concerning. The costs of content production in the marketing sector are rising and for good reason. Spend more time crafting high-quality content which offers a unique perspective and provides your audience with something highly valuable, and your content is likely to perform. Strategising your campaign can also be highly beneficial as this can provide a clear plan on how exactly you can capture your target market in new and creative ways. In fact, 72% of content marketers who have increased their level of success over the past year credit their strategy as a major contributor. As you can see, investing in a creative marketing campaign can not only prove to be successful, but it can also help to push your brand's voice through the 'swamp' of content already created on the web.
Content Challenge
Having a clear understanding of the key challenges businesses, both in B2C and B2B markets, face when it comes to creating content is one of the first steps to crafting a successful content marketing campaign. The four main challenges are as follows:
Creating High-Quality Content
Addressing Customer Needs
Offering a Rich and Engaging Experience
Understanding Content Performance
Creating high-quality content and addressing customer needs come hand in hand, and a lot of the answers to these questions should be found in the strategy. With content production increasing, it can be particularly difficult for many to understand how many blogs should be pushed out across which channels, how many whitepapers should be produced a month, and all of the other quantities. While HubSpot reported that companies which blog more than 16 times per month gain up to 3.5 times more traffic than those that publish between zero and four posts per month, the content that is being produced should be entirely unique, and should provide valuable information to its readers, at all times.
Repurposing existing content or reposting content with slight updates, while helpful if you are sticking to a strict content calendar and do not have the resources to produce new content, is not likely to be highly beneficial to the reader and is likely to be lost in the swamp. Other key components to consider when producing content is to incorporate images and visual elements within the content. A user is 3 times more likely to bounce from a page which is simply text-heavy.
Understanding content performance also goes far beyond page visits. This is where social media comes in – engagement is a key metric when it comes to whether people who are seeing your content are actually interacting with and enjoying it.
The Future Of Content
As search engines begin to get smarter, the techniques content marketers are putting in place will also need to heavily adapt. Here are just a few of the key changes that are set to come over the next 12 months in the content marketing world:
Mobile
Google's mobile-first index is being rolled out as we speak, and as such, content will need to be better optimised for mobile sites. Ensuring that the size of graphics and charts included are mobile-friendly is just as important as the content structure itself. Having huge chunks of text on a page is daunting for a desktop, let alone on a much smaller mobile device.
Breaking this up as much as possible with headers, images, graphs, and other graphics will not only help to meet mobile demands, but it will also help your users to more closely engage with the content. Fun Fact: Mobile accounts for approximately 70% of the time consumers spend engaging with digital media – so this isn't a future concept, this is very much in full swing.
Social Media
Social media is growing, and its impact on content marketing is increasing even further. With a huge number of algorithm changes in place to accommodate content shock already, understanding how the intricacies of these algorithms work is imperative. As previously mentioned, engagement is key to understanding content performance whether that's with a blog, whitepaper, or video. To put this into perspective, people are 10x more likely to comment on live videos than those that are no longer live. Know your audience across every channel in order to benefit the most out of content creation.
User-Generated Content
With trust in social media and brands steadily declining user-generated content has become a top advertising format. The top three in this category are:
Recommendations by family and friends
Branded websites
Consumer opinions posted online
As you can see content shock is set to have a huge impact on content marketing and keeping up with this trend could be the key to search engine success. To find out more, get in touch with a member of our expert team, today.
For more information or to discuss your own digital marketing requirements, call one of our expert team today on 0800 088 6000.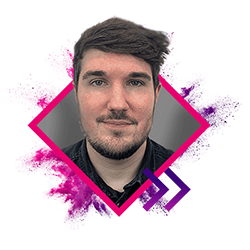 Alex is one of our content account managers, meaning he oversees multiple client content campaigns while working alongside the SEO Account Managers to produce high-quality, optimised content. With a background read more.