It's been another hectic month in the marketing world, with Google choosing to push back its rollout of the Page Experience algorithm update and Microsoft Bing updating its search results interface at the start of the month. We've also had a hugely successful month here at Absolute Digital Media, welcoming three new members to the A-Team, including two new Senior SEO's and being shortlisted for yet another amazing award – the Global Search Awards. Catch up on our April news de-brief, below!
Welcoming 2 New SEO's To The A-Team!
As part of our upcoming expansion, we're pleased to introduce two new Senior SEO's to the team – Maria White and Joe Johnson! Both Maria and Joe have heaps of knowledge and expertise within the industry and we can't wait to see what they can bring to the agency over the coming weeks. The team are excited to be working alongside them and so we've taken some time out to find out more about their career highlights and plans for us!
9 Years Since Penguin: Impact and evolution of Search
Last week we were lucky enough to speak to some of the industry leading experts in search on our very first Twitter Space chat. Though Twitter clearly has some technical issues to sort with its new, interactive feature we had a blast listening to Barry, Bill, Olga and Ammon about the evolution of search since Google's renowned Penguin update which took place 9 years ago. What a way to mark the occasion! Don't worry if you missed the talk and we've written down all the key points you need to know.
Seven Deadly Sins Of Google Shopping
Regardless of whether you are new to the world of Google Shopping or have been utilising the platform for some time now but are still unsure how to use it to its full potential, we've got you covered. PPC Manager, Stephen, has highlighted some of the fundamental principles of paid media in eCommerce and where you may be going wrong.
Jasmine Granton Joins The A-Team!

It's been a month of success, onboarding a number of new team members including PR legend Jasmine Granton! Jasmine has joined the A-Team as Digital PR Team Lead and is on a mission to make sure that our PR team is one of the best in the industry. Over the past few weeks, she's been working hard to introduce new processes and more to the team to make sure they have the best opportunity at generating top-tier coverage for our PR clients.
We're Up At The Global Agency Awards!
Following our success last month, having been nominated for not two or three, but eight awards at the European Search Awards, we are pleased to reveal that we have maintained our nomination streak! We're proud to announce that we are also finalists at the Global Agency Awards for a total of two awards, including Independent Agency of the Year.
For more information or to discuss your own digital marketing requirements, call one of our expert team today on 0800 088 6000.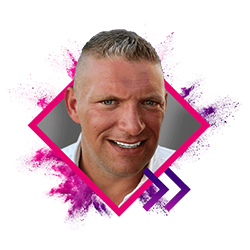 Having initially been inspired by the possibilities of SEO after propelling his own site to search engine success, Ben's natural flair for digital marketing and his strong work ethic have read more.