Since the moment the first website was created nearly 30 years ago, the internet has come on incredible leaps and bounds to form the intuitive and intelligent platform we know today. With over 1.6 billion websites live as we speak and over 4.4 billion users logging in at least once every week, that's over half of the world population using the internet. Impressive, right?
To celebrate the incredible growth we're seeing across the world wide web, we're going back to take a look at just how far the internet has come. If you'd like more information our team are on hand to help but without further ado, here is our guide to the growth of the internet.
The Current State Of The Internet
Of the nearly 8 billion people currently on earth, 4.4billion of them use the internet on a near daily basis. Don't be fooled by how substantial the statistics already are – these numbers just keep on growing and as the internet becomes more and more vast and varied, this is only set to speed up in the coming years. In fact, it's predicted that there are around 11 new users on the internet every single second, which amounts to around a million new users every day.
However, each and every one of these users spends their time differently online. Despite only starting with a single text website, the World Wide Web has gone on to introduce everything from video and gifs, to games and interactive elements. Then again, with the average person spending around 6 hours and 42 minutes online every day, the variety is certainly welcome.
It's suggested that these internet users spend most of that time on Google, Facebook, YouTube and Baidu, but global ecommerce spend has also grown, reaching $2.8trillion in 2018 alone. With this in mind, it's no surprise that Google is continuing to dominate Search, securing 92.46% of the market share, even with the likes of DuckDuckGo capturing the attention of privacy-conscious searchers.
As for the devices being used for internet access, mobile has been hailed as one of the leading device choices, accounting for 52.2% of the overall internet traffic last year and this is only set to keep on growing. What's changing, however, is the introduction of voice search. With 58% of consumers having utilised voice search in order to find out local business information, and with 46% looking for this daily, it's a search optimisation avenue that webmasters and SEOs cannot ignore.
Where Did It All Begin?
The World Wide Web was first created in 1989, when Sir Tim Berners-Lee wanted to create a software platform that enabled the sharing of information globally. Fast forward two years and not was the internet live, but so was the first web browser and website under the URL http://info.cern.ch.
1992 saw a 900% increase in new website uploads, which just so happened to mean there were ten in total. Compared to the 1.6 billion, that was nothing, but the progression just kept expanding each and every year. Year-on-year growth was as follows:
| | | |
| --- | --- | --- |
| Year | Number Of Sites | Percentage Change |
| 1991 | 1 | N/A |
| 1992 | 10 | 900% |
| 1993 | 130 | 1200% |
| 1994 | 2,738 | 2006% |
| 1995 | 23,500 | 758% |
| 1996 | 257,601 | 996% |
| 1997 | 1,117,255 | 334% |
| 1998 | 2,410,067 | 116% |
| 1999 | 3,177,435 | 32% |
| 2000 | 17,087,182 | 438% |
| 2001 | 29,254,370 | 71% |
| 2002 | 38,760,373 | 32% |
| 2003 | 40,912,332 | 6% |
| 2004 | 51,611,646 | 26% |
| 2005 | 64,780,617 | 26% |
| 2006 | 85,507,314 | 32% |
| 2007 | 121,892,559 | 43% |
| 2008 | 172,338,726 | 41% |
| 2009 | 238,027,855 | 38% |
| 2010 | 206,956,723 | -13% |
| 2011 | 346,004,403 | 67% |
| 2012 | 697,089,489 | 101% |
| 2013 | 672,985,183 | -3% |
| 2014 | 968,882,453 | 44% |
| 2015 | 863,105,652 | -11% |
| 2016 | 1,045,534,808 | 21% |
| 2017 | 1,766,926,408 | 69% |
| 2018 | 1,630,322,579 | -8% |
Source: https://techjury.net/blog/how-many-websites-are-there/
The sudden and substantial growth of the internet likely came from the creation of Yahoo in 1994, and then Google in 1998. The search engines offered simple ways for creators to not only find the software or inspiration they needed to make a website but find a way to index it online so that other people could find and utilise their creations.
For this reason, search engines are thought to be one of the leading causes of the internet's vast popularity. They have made navigating around the web a simpler process, with seamless, easy access to the information we need, right when we need it. Whether it's a branded search to find a particular website, or a general query for the answer to a question or, of course, a product to purchase, search engines make it simple to find what we're looking for just with a key phrase.
Internet Use In The UK & EU
While there may be over 4.4 billion internet users worldwide, this isn't exactly evenly distributed. In fact, in Europe alone, there is quite a difference between countries with high numbers of internet users, and those with lower numbers. While this can often come down to population, for businesses looking to target their overseas campaigns, opting for countries with the higher numbers can be beneficial.
For example, Germany alone has over 72 million users active every day, which amounts to around 96% of the entire population of the country. The UK follow in second with over 63 million and 94.20% of their population, and France come in third with almost 60.5 million but only 92% of their population.
On the lower end of the scale, Malta had just over 360,000 internet users (83% of their population), and Luxembourg has 572,000, but this is over 9% of their population.
Taking into account these kinds of figures, the likes of Estonia, Denmark, Sweden and Germany have the highest population penetration for the internet, while Bulgaria, Greece, Romania and Poland hold some of the lowest population percentages for internet use.
The Worlds Most Visited Websites
Despite the sheer reach of the internet today, there are some websites that are racing far in front of the rest. With extensive visitor counts, huge chunks of their market share and general popularity through word of mouth, engagement and more, these are the ten most visited websites currently:
Google
Google is the leading force not only in search with 3.5 billion queries entered every day, but seemingly in every industry and logically, it makes sense. When we're looking to buy something, find out information, reach a particular website or something else entirely, we usually head to Google or one of it's many services to get to where we want to be. Google had become it's own navigation provider, sitting comfortably at number 1 as the most popular website globally.
YouTube
You certainly aren't alone in your latest YouTube binge – over 5 billion videos are watched every single day! Even those who aren't YouTube addicts, so to speak, can still find themselves watching at least one video every week simply as a way of finding out much-needed information. Whether it's instructions, a music video or just something to keep us entertained, this visual video-based platform has securely earned itself the number 2 position.
Facebook
Without a doubt, Facebook is the most popular social media platform available online today, not least due to it's versatility for every generation. Whether you just pop on to check in on your family from time to time, or you're an avid scroller during the breaks in your work day, Facebook sees more than 1.4billion active users every single day.
Baidu
The Chinese search engine Baidu comes second in the industry only to Google. Operating in a very similar way to the U.S-based search giant, Baidu offers maps, images, translate, ads, news and more, and so it's no surprise that over 90% of China use it as their search engine of choice.
Wikipedia
We've all used Wikipedia in our time. Despite initial concerns about the accuracy of the information found on the public research resource, the quality has grown over the years and it remains one of the most popular and highly used websites around. In fact, more people head to Wikipedia for those sought-after facts than anywhere else around the web.
QQ.com
Messaging platform QQ.com is one of China's most popular, second only to the app WeChat. It essentially acts as a social network, with a goal to offer users a one-stop service for all of their online lives. It acts as a blog, social media, communication platform, video platform and music streaming service. The website currently sees more than 800 million active monthly users, ranking no. 2 for the most popular websites in China.
Taobao
We all love a spot of online shopping and Taobao is yet another online shopping website ready to be browsed. Offering a number of unique items in China, users can pick up anything from clothing to electronics across all ages with a similar buy and sell style to eBay. With over a billion products available at any one time, it's the world's largest ecommerce site – even larger than Amazon!
Yahoo
Whether it's just for their email service, or for their search, news, maps and videos, Yahoo is still a popular search engine despite falling far short of Google's prowess. Estimated users still sit at around 1billion per month, however, which is a substantial amount compared to some of the other alternative search engines out there. Whether this is down to it's array of additional features is unclear, but it still offers a valuable avenue for searchers and for marketers.
TMall
This TaoBao spin off has been designed for businesses looking to sell to consumers. In other words, this is very similar to Amazon. Once again operating in and for China, branded goods are sold here daily, with over 500 million active users every month. It's the world's second largest ecommerce site!
Amazon
Despite Amazon's success and value, it isn't actually the most highly visited website on the web! In fact, Amazon sits 10th on our list. While it is the top shopping website in a number of countries including the U.S and the UK, the online retailer hasn't quite broken through every barrier just yet. With 3 billion products available across 11 different marketplaces, and an increasing array of features including their Prime Video service, same day deliveries and their discount-centric 'warehouse', they're certainly putting consumers at the forefront of their service.
What Could We See In The Future?
The future of the internet can be hard to predict, but by taking a close look at potential trends and talk within the industry, it's possible to determine the path the internet is starting to follow. These include the Internet of Things, instant connection, augmented reality, and changes in the approach to privacy.
The Growth Of Video
Anyone who's scrolled through any social media lately has probably noticed that video is certainly starting to take over. With 96% of users claiming that they find making purchasing decisions much easier when watching videos, to Google's announcement that they're looking to add video previews within their video carousel on Chrome, the potential here is huge for those wanting to get ahead.
Video has become a true staple for brands looking to make an impact. Whether it's their training videos for new staff or for the use of their products or a simple iPhone clip of their behind the scenes operations, these video clips are a way of formulating engagement without requiring a huge chunk of a consumer's attention span.
What brands should be taking note of in particular, however, is that live video is quickly growing in popularity. Millions of users tune into live videos on Facebook, Instagram, YouTube and more, particularly for influential people or brands. With research also suggesting that live videos and streaming encourage audience engagement and  82% of users preferring live video compared to standard social posts, giving it a try with your own audience could prove worthwhile.
Internet of Things
The Internet of Things (IoT) is already being used to connect home appliances across the globe, not least including kettles, refrigerators, alarm clocks and more. When artificial intelligence becomes part of this, we can save energy, money and become more environmentally friendly, and the future could see all of this become far more mature and widespread. This could come in the way of smart cities that utilise IoT to track traffic lights, inform utility companies of potential damage or needed repairs and, in general, the reduction in problems and disruptions for citizens in a number of different situations.
The IoT could also lead to smarter shopping, thanks to the likes of footfall tracking, smart lighting, video feeds and more. By connecting all of this data, shop owners and technicians can determine the best layouts for their stores to optimise the shopping experience for both them, and their shoppers.
Of course, this isn't the entirety of where IoT could go. With talk of 5G networks becoming the standard in the next few years, connected wearable technology and a focus on fixing potential security concerns because the technology becomes widespread, the changes this technology could make to our lives is huge.
Instant Connection
Consumers want information and then want their information fast. For this reason, there's been talk of instant internet connections while out and about that eliminate the need for passwords. While it hasn't become a widespread idea just yet, the potential behind a constant, worldwide internet connection that connects automatically and permanently is very much possible.
As users are demanding faster access, clicking away from websites that aren't loading quickly enough and getting genuinely frustrated with poor or faulty connections to the internet, the need for this kind of high-quality connection that reduces the potential for service outages through multiple potential connections is undeniable.
Augmented Reality
If you've ever tried your hand at a Snapchat or Instagram filter, you'll have had a go at using augmented reality. However, it's this technology that could change the way we use internet. While voice search is already making search easier by meaning we only have to speak into a device to get the information we need, augmented reality will make it as simple as using a camera. The AR market already sits at $3.5 billion, but with an expected 1billion AR users by 2020, this could grow substantially. What's more, 70% of consumers believe that AR can bring them a number of different benefits and the technology improves, this could certainly be the case.
Google Lens is one example of this already in action. While it's still growing, it can offer information about 1billion+ objects and locations, all with the use of your phone's camera. Simply scan over the object or location, and information will pop up regarding shopping options, reviews, opening times, the species of an animal or frankly anything you might need to know. This is still working its way to becoming a standard search option, however, so AR still has plenty of a way to go yet.
Privacy
We've seen countless privacy concerns crop up in recent years, from Facebook's scandal regarding selling information, to worries about Google tracking our search data. In response to these worries, we've seen the introduction of GDPR in the UK, the likes of DuckDuckGo growing in popularity due to their privacy-focused service, and even Facebook taking huge steps to offering a more private, yet safer social media experience.
However, the potential for privacy to become a bigger concern is still there. As the internet grows, so do the opportunities for our privacy to be breached. Whether this is handled before it can become a problem has yet to be seen, but the potential for independent brands to rise up and offer the privacy-focused browsing that's currently in demand is certainly there.
What This Means For SEO
What all of this growth means for SEO is that as marketers, we need to step up our game. While their may be an increase in new users each and every day, this also results in an increase in businesses fighting for their attention. Google's indexing algorithms are constantly changing, with approximately 500 updates taking place each and every year, and so keeping up with all of this while staying on top of what our audiences are looking for it where the challenge comes in.
By taking a proactive approach to these changes and tackling the growth of the internet head-on, the incredible potential behind it's plentiful innovations and advancements can help excel your business to success. 2019 has already seen the influence of March's core algorithm update that put an increased focus on relevancy and freshness of content, but SEOs in particular will need to focus on more than just this in the coming months.
With the likes of Google's AI formula, RankBrain, making relevancy a necessity for capturing search intent and the sheer power of visual content not just on social media, but across our websites, SEO is already changing. However, as voice search, artificial intelligence and augmented reality each becoming staples in the world of search, our efforts will need to extend to optimising for featured snippets, encouraging user engagement, ensuring we're mobile ready and, of course, focusing on the expertise, authority and trustworthiness of our content.
The internet is growing more and more each and every day. With more and more websites being created and over a million new users coming to the World Wide Web every day, it's certainly not slowing down any time soon. What do you think will happen to the internet next?
For more information or to discuss your own digital marketing requirements, call one of our expert team today on 0800 088 6000.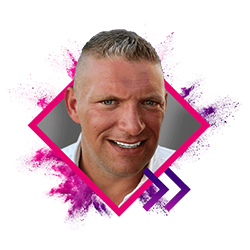 Having initially been inspired by the possibilities of SEO after propelling his own site to search engine success, Ben's natural flair for digital marketing and his strong work ethic have read more.