Search engine visibility is crucial for digital marketing, and one of the main focuses for SEOs looking to boost a page's search performance. If you're a business owner or new to the world of digital marketing, understanding what exactly a SERP (Search Engine Results Pages) is and what this means for business is an important lesson to learn if you want to fully understand SEO and how it can change the marketing of a business when done well.  
In this guide, we will take you through what you need to know about the SERPs, and strip away as much 'marketing speak' as possible so you can fully understand this magnificent digital marketing tool.  
30-Second Summary
SERP stands for Search Engine Results Page, and this is the results page that appears on Google, or any other search engine, when a user enters a search.
The higher up the SERPs your website is, the more traffic and therefore, sales you will gain.
32% of the average organic click-through rate goes to the first Google search results.
SERP features are designed to highlight key pieces of information related to a search, or make it more easy for a user to click-through to an appropriate page for their query.
Some Key SERP features are: Feature Snippet, Knowledge Card, Knowledge Panel, Top Stories, People Also Ask, Shopping Results.
See our top tips for monitoring your SERP position and results below!
What does SERP mean?
SERP stands for Search Engine Results Page, and this is the results page that appears on Google, or any other search engine, when a user enters a search.
The search engine results pages rank the results relating to the search query based on a range of factors to ensure they are brining users the most relevant results possible. Hence, search engine providers are constantly adapting and developing their algorithms and learning to try and best understand what each page offers and to determine its relevancy and usefulness for each search query.
Typically, there are 10 organic search results on the first SERPs, but paid search ads can also appear. Hence, businesses can utilise the SERPs through both organic and paid digital marketing means.
Why are SERPs Important?
In essence, the higher up the SERPs your website is, the more traffic and therefore, sales you will gain.
A recent study showed that 32% of the average organic click-through rate goes to the first Google search results.  
To put that into perspective, Google processes more than 40,000 searches every second, and 32% of these lands on the first search result, and a strong SEO strategy could get your pages in these valuable positions. 
Top The SERPs With An Expert SEO Agency
What are SERP features?
Search engines have become increasingly sophisticated with how they present information and page results, it's no longer just a long list of page links. In fact, SERP features have become an increasingly popular part of our search engine's functions.  
SERP features are designed to highlight key pieces of information related to a search, or make it more easy for a user to click-through to an appropriate page for their query.   
The features that appear on your search result will vary based on what the search engine understand the search to be, as well as the device the user is using as mobile search pages look different to desktop pages.   
So, what are some key SERP features that we see on our search engines, and how can we optimise for these – let's see.  
Featured Snippets - SERP features
A features snippet, or answer box, is a favoured SERP feature among SEOs as it highlights your content and page links as an ideal answer to a user's question. Landing a featured snippet will show that your content is clear and precise, indicate the Google trusts the usefulness and relevance of your page and they are willing to show it as a direct answer to a query.  
This feature highlights a key piece of text which provides a direct answer to the user's question, quickly and efficiently. It will also appear at the top of the SERP – prime position!  
Knowledge Card - SERP features
In need of a short, direct answer? This is where a knowledge card comes in. Knowledge cards tend to showcase short and direct answers, often numerical answers to save users time when searching for a simple answer.  
Knowledge Panel - SERP features
Conversely, a knowledge panel will provide an overview of key information on particular people, places or things that could otherwise be lost in a long-winded answer. Think of a knowledge panel as top line information about your search query, as it normally consists of a short description and a range of facts relating to the search.  
Fun fact: Wikipedia often plays an important role in knowledge panels.  
Increase Traffic & Sales With A Targeted Search Strategy
Top Stories - SERP features
This feature plays an important role when people want to see more information on an event or breaking news story. Top features are based on fresh news from authoritative sites, and they are displayed as a carousel or news stories related to the search. This is a particularly useful feature for digital PR stories and news monitoring for opportunities.  
People Also Ask - SERP features
People Also Ask, or PAA, showcases questions Google automatically generates related to the query and topic at hand. The PAA feature is designed to give users a deeper insight into their initial question, but also see answers quickly without having to click off the SERPs.  
Due to its accordion design, PAA boxes are great for quickly linking information together and giving the user an option to take their search query further.  
Shopping Results  - SERP features
A key feature for eCommerce or retail businesses, shopping results direct a buyer directly to a product linked to their search query, often when they are searching for a specific product. This is displayed as a carousel of images with price information and a link to the site, proving the importance of keeping product images and price information up-to-date online to benefit from this feature.  
Shopping results allow users to quickly brows available products and compare across different sites without searching for additional queries or clicking through lots of pages.  
Now we've got to grips with some of the key SERP features, let's see how we can utilise these, and other SEO tactics to improve your overall SERPs ranking.  
How Can I Improve My SERP ranking?
Improving your search page position is all about improving your site's visibility, and this can either be done through organic SEO methods, or through paid PPC marketing. Let's take a look at how you can benefit your SERP position through SEO, organically.  
Keyword Optimisation  
Targeting specific keywords for precise pages on your website will help improve your search positions for these search terms. Take the time to conduct some dedicated keyword research to find high-search, high-traffic keywords related to your web page. Use a tool such as SEMrush's Keyword Magic Tool to generate a list of keywords to optimise your content and improve your site visibility.  
Content Refresh  
Ensure your content and keywords are aligned and that you are delivering comprehensive, useful and up-to-date content related to your company's area. Identifying key topics and search questions to explore is a great way to ensure your site is delivering traffic worthy content that users trust and re-visit.  
Generate New Backlinks    
Find opportunities to generate new backlinks to improve your link authority and SEO ranking. This could be achieved through traditional link building approach, or through a more creative digital PR angle to generate exciting stories linking back to your company website to boost your link authority and SERP position.  
Increase Visibility With SEO & Digital PR With The A-Team
Strong EAT Score  
Google is hot on ensuring your content is E-A-T focused, which stands for expertise, authority and trustworthy. When crawling your page to assess for SERP ranking relevance, Google will track your content for EAT, so ensuring you're creating factual and relevant content is super important for search visibility.  
On-Page SEO  
Optimise your technical on-page SEO, for example title tags and meta descriptions to improve the overall SEO of the page and to be directly targeted to the keyword you are aiming to rank for.  
How do I check my SERP results?
Monitoring your SERP performance will help identify which SEO tactics are working for your site. However, tread with caution – it's important to remember that SERPs are not THE be all and end all for SEO, we can help build an SEO strategy which focuses on a broad range of KPIs and goals to drive your business forward, as well as improve visibility.)  
Using an SEO tool, such as SEMrush or Ahrefs, you can imput your website domain and instantly get an insight into how your content performs within the SERPs. From page positions for keywords to traffic, these tools will help you keep track of your SEO improvements.  
When it comes to tracking your SERP movement, keeping an eye on the competition is a must – keep them close right? Monitoring your competitors' SEO tactics and SERP positions will help you identify any gaps in your tactic which you could adopt.  
For example, using an SEO tool will give you a deeper insight into what the competition are doing, from keywords targeted per page to backlink analysis, an SEO tool can give you a wealth of knowledge for tracking the tactics behind your competitors SERP positions.  
Get An Expert SEO Strategy Today
So, there we have all the key features to the search engine results pages, and few key initial tips to improving your search ranking further. Check out more of our SEO blogs for a more detailed insight into each area mentioned.  
For more information or to discuss your own digital marketing requirements, call one of our expert team today on 0800 088 6000.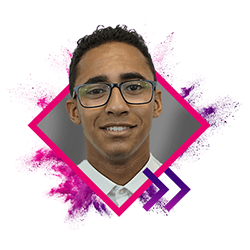 Lewis is one of our Senior SEO Managers and has been a part of the team for just over 4 years. With a background in outreach, Lewis knows what it read more.