Parrot Print have flown over to Absolute Digital Media to partner with our new Digital PR department to build their businesses brand awareness and online visibility.
Having launched our Digital PR department at the end of 2020, our newest digital service has grown quickly and we have already gained client links and coverage in Forbes, Marie Claire, The Daily Mail, Grazia and The Sun – and things are just beginning!
Parrot Print join our Digital PR team at an exciting time of growth and development as we have just welcomed our new Head of Digital PR and Digital PR Team Lead to the agency to help see the service blossom.
Table of Contents
01. Welcoming Parrot Print
Making memories last forever, Parrot Print are a premium photo printing company who turn digital photos into beautiful canvas prints. With the latest state-of-the-art digital printing tools and processes, Parrot Print are renowned for delivering high-quality canvas prints for all occasions.
Committed to delivering exceptional canvases to families across the UK, Parrot Print want to spread their mission of 'bringing your images to life' and build their brand awareness and reputation through Digital PR, and our budding team know just how to achieve this!
02. Our Aims For Parrot Print
Parrot Print offer an exciting, creative angle for Digital PR stories surrounding topics around family moments, memories, art, lifestyle, interior design and more.
Starting with a spring in our step, the Digital PR department are busy developing unique story angles and ideas to reflect the client's dedication to bringing our special moments to life through print.
By crafting content led, engaging Digital PR stories, we aim to drive the ranking of Parrot Print's site forward with high-quality backlinks to relevant sites and media outlets – so, watch this space!
For more information or to discuss your own digital marketing requirements, call one of our expert team today on 0800 088 6000.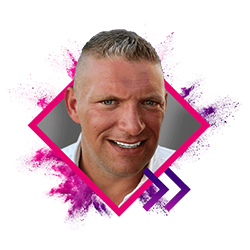 Having initially been inspired by the possibilities of SEO after propelling his own site to search engine success, Ben's natural flair for digital marketing and his strong work ethic have read more.