We may not have taken home a trophy as last night's UK Search Awards, but we're still winners in our eyes! The team have worked incredibly hard this year and have truly taken working from home under their wing despite everything going on in the world.
This year has bought a lot of uncertainty, but the team have stuck to it and continued to show support to both the agency, their colleagues and their clients, going above and beyond every single day to make the impossible, possible.
Nonetheless, we are still very proud to have been nominated for Best Small SEO Agency and Best Use Of Search (PPC) in the Retail and eCommerce category – and it's safe to say that we were up against some tough talent this year.
This is how legends are made…
01. Growing & Thriving!
Despite all the above, we've been fortunate to continue to grow the team throughout this time and have even launched an entirely new PR department which is something totally new to us! We have so many exciting PR plans that we can't reveal just yet, but what we can tell you is that they will be amazing, ground-breaking and never-done-before campaigns that will leave a lasting impression on you reading this.
We're also looking for another SEO Account Manager and Digital Analyst to join our teams so if you or someone you know is an expert in either field, get them to get in touch!
02. What's Next For Us In 2021
We always keep our heads held high and we're optimistic about the New Year and what's to come in 2021 for us across all our departments. In short, we can't wait to make some noise and show the world what we've been working on!
As we move into 2021, we will be continuing to support our clients from every angle possible, slowly integrating our Digital PR department within these campaigns to make an even bigger impact. We already have some plans underway for this, with our first official PR client now on board and ready to see how we were going to pivot their businesses coverage as they continue to expand themselves.
Our website is also going under a reconstruction, with the hopeful launch of our re-design taking place in January to put us in a good position at the start of the year. We'll still be keeping our magenta and blue theme this time around but adapting our ways a little bit to make sure we remain ahead of curve. The plans for this are already underway with new wireframes being built as we speak!
Ben Austin, CEO of the agency has said:
03. Stepping Into The New Normal With FootActive
Of course, we couldn't have done everything we have this year if it wasn't for our clients and their ongoing dedication to us as their digital marketing partner. We're grateful for the highs and lows and are looking forward to continuing to "step into the new normal" with them, just like we did with FootActive.
Our campaign was nominated at the UK Search Awards for Best Use Of Search (PPC) in the Retail and eCommerce category, which was a first for us! The campaign itself lead to a huge increase in sales, generating a 335.6% increase in purchases and 340% increase in revenue.
We couldn't have done it without our amazing PPC team though, who quickly realised the pandemic would cause some sort of shift in consumer demand and came up with a new strategy (more on this below!) It was quite surprising how many people were shopping for shoe insoles online despite not being able to head outside during national lockdown.
Here's how we came to a conclusion:
With COVID-19 forcing more people to shop online, we had to pivot FootActive's PPC strategy to keep up with the increasing demand.
We started by identifying the most popular products on the FootActive website that also generates the highest revenue. This included flat fleet and Metatarsalgia insoles.
With our target products in mind, we refocused our spend with the aim to reduce cost-per-sale and CPC. By doing so, we were able to any wasted spend within the clients CPS.
We then identified a combination of audiences who were most likely to convert to drive sales and maximise revenue based on their interests and previous purchase history.
With this insight, we created a combination of search, shopping and display activity utilising Google's advanced bidding techniques and smart campaigns.
Now, we're further expanding FootActive's marketing efforts to find new opportunities outside of Google Ads to enhance the performance of the campaign.
Through Microsoft Advertising, FootActive can scale their sales at a positive return for even more success!
We saw some fantastic results, which included a 332% increase in clicks and an impressive 98% decline in CPC (something we had previously found challenging to decrease)! As we continue to take the campaign from height to height, our next step is to dominate other paid media channels such as Facebook to enhance brand awareness and excel the performance of the current campaign, helping them to leave an even bigger footprint on the planet.
There's so much on the horizon for us as an agency and with our new Digital PR department now well underway, we're very much excited to see where we will go in the New Year.
For more information or to discuss your own digital marketing requirements, call one of our expert team today on 0800 088 6000.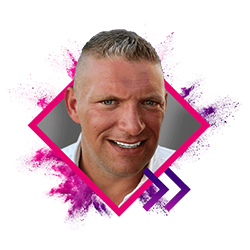 Having initially been inspired by the possibilities of SEO after propelling his own site to search engine success, Ben's natural flair for digital marketing and his strong work ethic have read more.