Drum roll please… we are proud to announce the launch of our new webinar series WTF WFH, Absolute Digital Media's very own digital marketing webinar series. We're launching the series with an Absolute exclusive, CEO Ben Austin's first ever webinar appearance with guest speaker, Kirsty Hulse.
Our first webinar discusses a hot industry topic, 'Marketing Your Business During A Pandemic', and will go live on the 3rd of February 2021 at 4pm. Along with a fresh take on how to navigate digital marketing during the pandemic, attendees will bag themselves exclusive early access to our new eBook – The Absolute Thrive Guide: Thrive Online With Our Digital Marketing Tool Kit – the resource you need to guide you through putting your marketing into action during this unprecedented time. Don't snooze on this fantastic opportunity!
01. Sign Up Now For Leading Industry Advice For Marketing
Business large and small, across the globe have been affected by COVID-19, faced with restrictions, cuts and a new consumer market to navigate. It's been a turbulent year and now as we fully slot into the 'new normal', it's time for businesses to pivot their strategies and implement a digital marketing plan to future-proof their business and make 2021 a year of growth and re-building.
Our first webinar, 'Marketing Your Business During A Pandemic' is an industry first and not to be missed as we create a space for shared discussion and insights into how marketers can come together in this time of crisis and support their businesses or clients. We want businesses and marketers alike to know that they are not alone in this and that we have an opportunity to adapt and thrive in this new digital sphere.
During the webinar, Ben and Kirsty will discuss:
?COVID-19 is temporary, your business is forever
?How to adapt in the face of adversity
?How to break free from your own constraints
?How to pivot your business' marketing strategy to reach new leads
?Implementing your kick ass new marketing plan with the support of The Absolute Thrive Guide.
Don't miss out on our exclusive perk – if you sign up for our WTF WFH webinar, you will receive early access to our Thrive Guide, a free 200+ page eBook packed with industry advice, tips and tactics for all major digital marketing avenues – the ultimate guide to successful digital marketing despite what the world throws at you!
Join your digital marketing colleagues and set your reminders to tune in on Wednesday 3rd of February 4pm (GMT) now!
02. Join Our Webinar For Early eBook Access
WTF WFH is a webinar series built for industry leading advice, learning opportunities and space for honest and fun discussion around the latest digital marketing insights and news. Our A-Team members love to stay on top of the latest digital marketing trends and give them our own twist, resulting in a unique marketing tactic. We want to share our knowledge, tips and learnings with you to help enable your business or agency to thrive.
Absolute Digital Media CEO and Founder Ben Austin will take the lead for our first episode, 'Marketing Your Business During A Pandemic'. With other 12 years of experience in search and digital marketing, Ben has helped navigate businesses through difficult economic periods with his expertise in digital marketing, building effective strategies to take businesses from survival mode to industry leaders – increasing traffic, leads, sales and revenue through digital.
Alongside a member of the A-Team, each episode will feature a guest speaker to broaden the discussion and gain further insights into the digital world. We are thrilled that our first WTF WFH webinar guest is the wonderful Kirsty Hulse – founder of Roar Training, motivational speaker, digital PR and search guru, and all round inspiration. We couldn't have hoped for a better first guest! Ensure you don't miss out on Ben and Kirsty's pearls of wisdom by signing up now.
03. Build A COVID-proof Marketing Plan – Find Out How At Our Webinar
?WTF WFH: Marketing Your Business During A Pandemic
?3rdFebruary 2021 @ 4pm – 5pm
?Sign up to receive the webinar link via email
?Attendees get early access to our new eBook – The Absolute Thrive Guide
Join us @AbsoluteDMedia #WTFWFH for a live Twitter discussion and Q&A during and after the webinar. We can't wait to hear from you!
For more information or to discuss your own digital marketing requirements, call one of our expert team today on 0800 088 6000.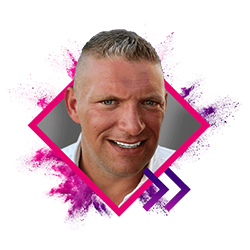 Having initially been inspired by the possibilities of SEO after propelling his own site to search engine success, Ben's natural flair for digital marketing and his strong work ethic have read more.