Building strong client relationships is crucial, separating you from being a disposable tool to becoming an integrated part of a clients marketing plan. It's important to create a relationship from the outset, allowing trust to be built between yourself and the client from the early stages. This can be done in multiple ways including showcasing your expertise, understanding your clients' objectives and goals, personal discussions and listening. In this post, we will discuss each aspect and tips on how you can start to see a difference. Here are some of my top tips for building client relationships that last!
Objectives & Goals
As every SEO knows, results don't just happen overnight. Although in the early stages of a campaign you may be seeing positive signs, such as keyword positioning improvements or more traffic, normally a client isn't going to see a ROI in the early stages of a campaign. It's important to discuss the clients' objectives and goals for the campaign to gain an initial understanding of what the client is looking to gain from the campaign and their expectations around timing and results. By doing so, you'll be able to better measure expectations from the get-go, allowing some wiggle room for you to achieve what's needed.
Furthermore, making these points with your client in question clear from the beginning will help to iron out any concerns or surprises further down the line, getting things started on the right foot. Straightaway, this helps to build trust and is the foundation of any longstanding client relationship.
Showcase Your Expertise
Showcasing your expertise is a crucial part of adding value to the service you're providing. However, there is a fine line between showing your knowledge and being too technical to the point a client doesn't understand what you're saying. It's important to suggest changes to a client and explain the reasons behind these changes being made. Most of the time, the client is going to care mainly about ROI, so using this to inform the decision behind each change and the steps you're taking is important.
Report Clearly
Alongside this, reporting on the changes made and the results achieved on a monthly and quarterly basis is valuable. This allows the client to see the impact your changes are having. Some changes might not directly link to more sales but assist with improvements in ranking or the impressions the site is receiving. It is always worth including these within your reporting to give meaning behind each change you're making.
As we all know, Google aren't always happy to provide all the information we need when it comes down to algorithm updates, so it's important for SEOs to gather all the information they can when it comes to these updates so we can plan and make the necessary changes to client's websites, aiming to see positive improvements rather than negative. Relaying changes and keeping clients in the loop with algorithm updates is equally as important, showing that you're knowledgeable and keeping up to date with changes in the industry which most clients won't have time to do. Relaying key information is another way to show your worth and become part of their team.
Plenaries
It's great to show your expertise, be transparent and understand the clients' objectives and goal but building a real relationship with a client takes a little more than that. Starting off a call with plenaries is always a positive in most cases; this can be anything from talking about things in common to what their weekend was like. This approach helps to really build a relationship that's not just based off work and is very useful when you're speaking to someone on a regular basis.
Listen To What Your Client Has To Say
Finally, listen to what the client has to say. Whether you're speaking to a Marketing Director or CEO, listening to their concerns or changes in internal strategy is extremely important. This doesn't always mean you need to agree with the changes they're recommending as its important you position yourself as the expert, meaning if you think the idea is going to have a negative impact, you should always express this to the client. However, if the strategy is based around a certain category that the client is no longer looking to target, communication to ensure the internal and SEO strategy are working alongside each other is going to benefit the relationship for both parties.
Summary
So, there we have it! My top tips to building lasting client relationships. More than ever, it's important to make sure you keep your clients in the loop even in regards to the smallest of changes. Don't forget that those little details can make all the difference too! Keep your clients best interests at heart and connect with them beyond the activity you are carrying out for their brand if possible.
For more information, get in touch with a member of our expert team at Absolute Digital Media on 0800 088 6000 today.
For more information or to discuss your own digital marketing requirements, call one of our expert team today on 0800 088 6000.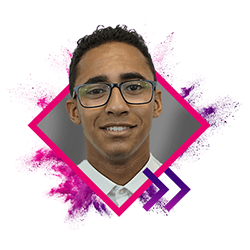 Lewis is one of our SEO Account Managers and has been a part of the team for just over 2 years. With a background in outreach, Lewis knows what it read more.